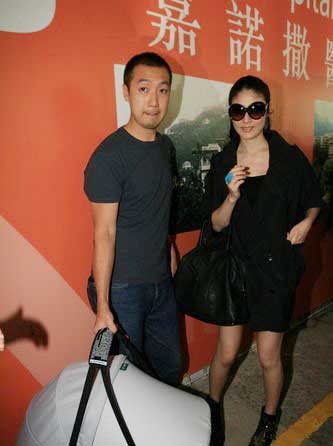 Kelly Chen (L) and husband Alex Lau walk out of a hospital in Hong Kong on Wendesday, July 15, 2009. [Photo: Tungstar]
Hong Kong singer-actress Kelly Chen was spotted leaving hospital with her husband Alex Lau and newborn son on Wednesday.
The baby boy has been named Chace Lau, or Liu Sheng, according to earlier reports.
As dozens of journalists waited outside the hospital, the baby was carried in a covered basket, to avoid the flash photography, reported the Tungstar news agency.
Chen says she will resume work in September.
Chen, 36, tied the knot with Alex Lau last October and gave birth to the baby on July 10.