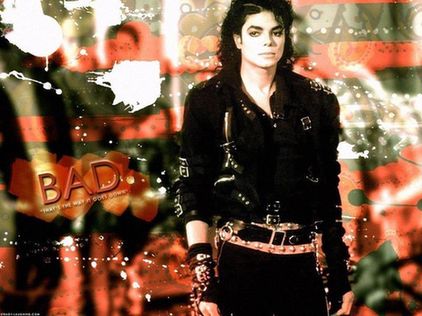 - Jackson's Billie Jean was the first video by a black artist to air on MTV.
- Jackson owned the rights to the South Carolina State Anthem South Carolina on My Mind, recorded by Hank Martin and Buzz Arledge.
- Jackson's waxwork features in five Madame Tussauds museums across the world. Only Elvis Presley and Madonna have more Tussaud figures - they have six each.
- Jackson's total lifetime earnings from royalties, solo recordings and music videos, revenue from concerts and endorsements have been estimated at $500 million.
- Jackson received a Presidential Humanitarian Award from Ronald Reagan in 1984 for his support of charities helping people overcome alcohol and drug abuse.
- Michael Jackson was the seventh of nine children.
- Jackson fought fellow 50 year old Madonna on MTV's Celebrity Deathmatch - he lost.
- Three of Jackson's albums - Bad, Dangerous and Thriller - are among the bestsellers of all time.
- Thriller remains the biggest-selling album since records began.
- Jackson has sold more than 300 million records worldwide.
- Jackson wore his trademark black armband to remind fans of the suffering of children around the world.
- Jackson's favourite superhero was Morph from the X-Men.
- Jackson picked up his iconic moonwalk moves, which he debuted at the Motown 25th Anniversary show in 1983, from streetdancers he spotted performing outside a hotel.
- MC Hammer once challenged Jackson to a dance-off. He was told to Beat It. Jackson reportedly responded, "I've seen your videos and every single dance move you use, you got off of me."
- Little Richard wanted Jackson to play him in a biopic.
- Bubbles the chimp and Ben the rat are two of Jackson's most famous pets, but he also befriended a ram called Mr Tibbs, a python called Crusher and Louie the llama.
- An obsessed French Jackson superfan committed suicide in 1984 after his mother refused to allow him to undergo surgery to look like the star.
- In 1984, a U.S. library accused Jackson of owing it over $1 million in overdue book fines. Officials said they would scrap the fines if he returned the books autographed.