I arrived in the United States a year after the Lu Gang incident, yet it was still a frequent topic of discussion among overseas Chinese students. On Nov 1, 1991, Lu Gang, a Chinese student who had just received his PhD in physics at the University of Iowa, shot and killed five people on campus, including his advisor and a fellow Chinese student, and then killed himself.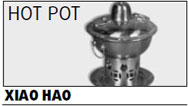 I remember reading about him in magazines in abhorrence and fascination - what could have motivated a Chinese immigrant to pick up a gun and destroy everything he had worked for?
Yet strangely, as time went by, I began to understand him, even though I never studied his family background in detail. Yes, he was a super-competitive loner, a geek whose reason for existence had been to excel in exams in China's education system, to compare himself with his peers, and to be applauded and adored by those inferior to him.
To a degree, weren't we all like that?
Back in the 1980s and early 90s, most Chinese students who studied overseas were academic elites. Unlike now, very few then could afford the exorbitant overseas tuition and living expenses, so we had to have good grades to enter elite universities, then more good grades in university to rank among the top of the class, and yet more good grades in TOEFL (Test of English as a Foreign Language) and GRE (Graduate Record Examination) to get scholarships from foreign universities, preferably those in America.
Back then, going to America seemed like the natural path for any self-respecting elite. Of the 40 in my university biology class, 36 ended up in the US. One friend hopped on to a university in Hong Kong first, then to Singapore, next to Hawaii, before finally landing in Los Angeles.
Only in America did many of us realize that the road had to continue, with no clear yardstick in view.