JD buys Beijing Jade Palace Hotel for $398m
Updated : 2019-02-12
( chinadaily.com.cn )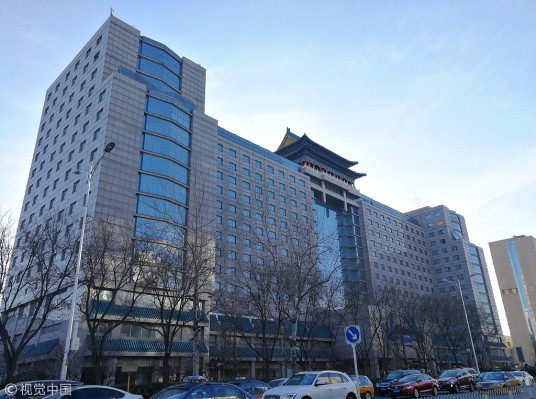 A view of Beijing Jade Palace Hotel, Dec 29, 2018. [Photo/VCG]
Chinese e-commerce giant JD has acquired Beijing Jade Palace Hotel for 2.7 billion yuan ($397.6 million), with an aim of transforming the five-star property into a new office building and innovation center.
The Nasdaq-listed company said on Monday it bought 100 percent ownership of the hotel, which is located near a batch of universities and Zhongguancun Science Park in the capital.
JD said Beijing's Haidian district is full of talent and innovation resources, and the acquisition of the hotel is based on JD's long-term layout and development in this district.
The hotel will be transformed into a venue mainly for technology innovation and commercial business, according to JD. The headquarters of the company is now in Yizhuang in the southeast suburb of the city.
The Beijing Jade Palace Hotel, which was established in 1987 with a registered capital of 480 million yuan, posted a net loss of about 47 million yuan from January to September 2018.