Industrial cluster of biological medicine
Updated : 2014-12-23
( bdainvest.org )
A large number of well-known multinational pharmaceutical companies and growing innovative pharmaceutical companies have clustered in the development area.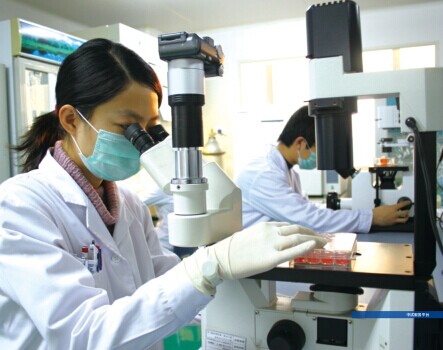 These enterprises have formed various sectors, such as a high-end drug agents sector home to Bayer HealthCare, a biological drugs sector home to BioTech Pharmaceuticals, a modern Chinese medicine sector home to Beijing Tongrentang, a new vaccines sector home to Beijing Tiantan Biological Products, a diagnostic reagents sector home to Leadman, a digital imaging diagnostic equipment sector home to GE Healthcare and a biomedical materials sector home to Zimmer.
As a biomedical high-end manufacturing center and emerging R&D center in Beijing, the development area has been designated as a "Beijing National Biological Industrial Base," "National Biomedical Innovative Incubation Base," "Beijing National Biomedical International Innovation Park" and "Biomedical Demonstration Base for Transformation and Upgrading of National Foreign Trade."
At the same time, based on the established industrial base, the area has made full use of regional advantages to build a large-scale biomedical research and development incubation platform and a series of professional technical platforms.
A complete innovative service system covering genomics, viruses, reagents and vaccines, proteins and antibodies, chemical synthesis, preparations and safety evaluation has formed. It has improved the biomedical industrial value chain and laid down a solid foundation for new drug manufacturing.
Representative enterprises include Bayer, GE Healthcare, Beijing Tongrentang, Sanofi, Ted, BioTech, and the National Institutes for Food and Drug Control.