Industrial cluster of cloud computing
Updated : 2014-09-28
( bdainvest.org )
Supported by enterprises like Cloud-Frame, the development area strives to develop a green, energy-efficient container-type data center. It has set up a cloud computing background service center characterized by super-large scale integration, intensive deployment, energy efficiency and modularization.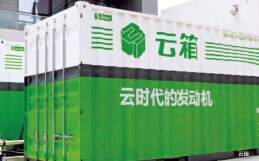 The Baidu cloud computing data center as an example. The main links of the industrial chain, including software and hardware manufacturing for cloud computing, cloud computing infrastructure services, cloud computing platforms and cloud computing application support services, will be built in the future.
Representative enterprises include Cloud Valley, Ruiyun, Baidu, KDDI, Centrin Data Systems and LinkedIn.