Industrial cluster of integrated circuits
Updated : 2014-09-28
( bdainvest.org )
The integrated circuit industry in the development area accounts for one-third of Beijing's total. Different integrated circuit enterprises carry out upstream and downstream cooperation and clustered development, thus forming a relatively complete IC industrial cluster.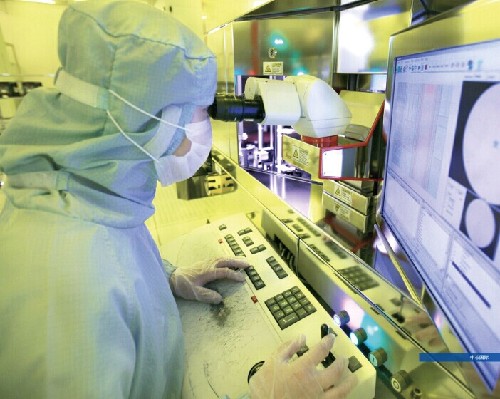 SMIC, a representative enterprise of the development area, launched 28-nanometer IC manufacturing services at the end of 2013, narrowing the gap between China's IC manufacturing level and the international advanced level to one generation, from 4-5 generations in 2000. After the completion of Phase II of SMIC, its total capacity will be about 120,000 pieces. Its completion will make the development area the most important IC industrial base in China.
With SMIC taking the lead, representative enterprises in other links of the IC industrial chain, such as encapsulation testing, equipment, components and materials, and design, have also settled in the development area. They have made great achievements in development.
Meanwhile, many complete machine and system enterprises have clustered in the area, such as BOE, Nokia, LeTV, Cloud Valley and Doov. Such companies are not only IC consumers, but also standard setters in regards to system requirements. A good ecological environment has been created for cooperation between complete machine enterprises and chip enterprises.
Moreover, SMIC has established the Institute of IC Pilot Technology in cooperation with XMC, Tsinghua University, Peking University, Fudan University and the Institute of Microelectronics of the Chinese Academy of Sciences. The institute is committed to accelerating the development process of advanced basic technology, which has blown the horn to speed up the development of China's IC industry.
Representative enterprises include SMIC, Vention, NMC, Beijing Express, Sumitomo Chemical, Infineon Technologies, Chiponeic and Solomon Systech.