Antineoplastic drugs makes a new breakthrough
Updated : 2014-09-05
( Etimes )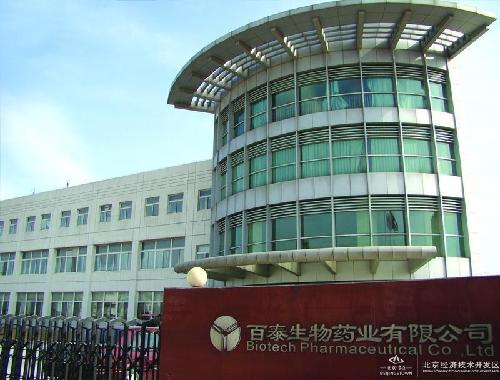 The drug JY023 being developed by Biotech Pharma has made a new breakthrough in treating many neoplastic diseases, such as nasopharynx cancer, non-small cell lung cancer and colorectal cancer.
The clinical conjugate has been designed and optimized. The preclinical pharmacodynamic evaluation and test technology product research is in progress.
Biotech Pharma is mainly engaged in research and development of antibodies, vaccines and other biotech drugs. Compared with previous antineoplastic drugs, antibody drug JY023, which was independently developed by Biotech Pharma, has significantly improved treatment and safety.
With chemical technology, the project not only controls the growth and proliferation of tumor cells, but also hurts tumor cells. The drug is expected to be declared for clinical purpose by the end of 2015 or in 2016, and obtain a new drug certificate in 2020. The person in charge of Biotech Pharma said that the annual sales of JY023 after production is expected to exceed 1 billion yuan ($162.6 million), and JY023 may become the "heaviest" drug among China's antineoplastic drugs.
To industrialize the existing products as early as possible, Biotech Pharma is building a comprehensive industrialization base of antibody drugs, including an antibody drugs research and development laboratory, a quality control laboratory, industrialization facilities, a medium production line and a purification medium production line, in the development area.
Biotech Pharma will seize the opportunity of international antibody industry development and integrate superior resources. It will also build an antibody industry center that has an influence in the Asia-Pacific region and a leading antibody enterprise with the largest scale and highest level in China.