HK, Macao, Taiwan, overseas Chinese art shine in Guangzhou
(eguangzhou.gov.cn)Updated: 2019-09-10
As a part of the 13th National Exhibition of Fine Arts, the Exhibition of Works of Artists from Hong Kong SAR, Macao SAR, Taiwan, and Overseas Chinese Artists is being held in Guangzhou from Sept 7 to Oct 7.
The exhibition has received 667 works spanning various categories, such as oil paintings, woodblock printings, traditional Chinese paintings, lacquer paintings, and sculpture.
A total of 288 of them were selected to be displayed during the event, in which 75 of them are from Hong Kong, 52 from Macao, 77 from Taiwan, and 83 from overseas.
"These works all have distinctive characteristics but they are all inheritance to Chinese culture," said Xu Li, deputy director of the exhibition's organizing committee.
Xu added that he could feel the patriotism of artists from Hong Kong, Macao, Taiwan, and overseas through their works, along with their recognition of Chinese culture.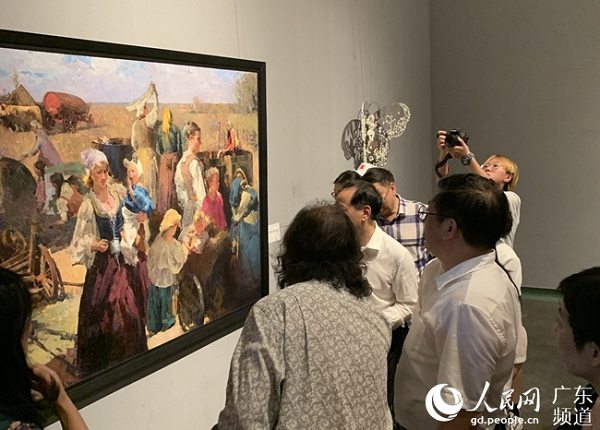 A total of 288 of works spanning various categories, such as oil paintings, woodblock printings, traditional Chinese paintings, lacquer paintings, and sculpture, are selected to be displayed in the exhibition. [Photo by Guan Hongji/people.com.cn]