Zhuhai spurs real economy growth with $70m fund
(cityofzhuhai.com)Updated: 2019-09-02
The Zhuhai Municipal People's Government will spend an additional 500 million yuan ($70 million) next year to improve industrial land use, encourage high-quality development, utilize "intelligent manufacturing", boost risk compensation, and support financial guarantee institutions.
The incentives to further strengthen the city's real economy were approved in principal at an executive meeting on Aug 28. Ten measures are documented in the Several Policies and Measures to Further Support High-Quality Development of Real Economy in Zhuhai.
Expansion and upgrade of industrial plants is encouraged by raising the subsidy from 100 yuan to 200 yuan per square meter for newly added building areas of 5,000 sq m. Likewise, the rent subsidy for leased idle factory investment projects will be granted for three years with the ceiling increased from 1 million yuan to 3 million yuan.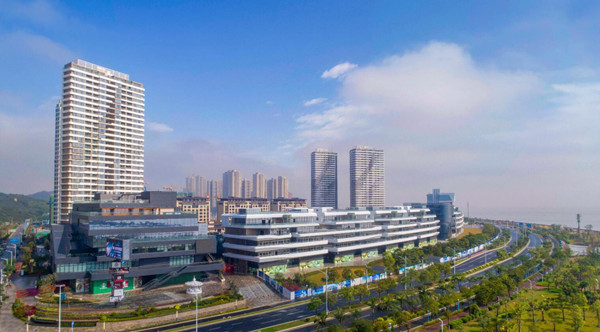 Zhuhai National Hi-Tech Industrial Development Zone. [Photo by Cheng Lin/Zhuhai Daily]
Meanwhile, the new policy encourages enterprises to grow larger and earmarks 30 million yuan to new entries in Fortune Global 500 companies.
For small and micro businesses that have become enterprises above designated size and maintained growth for a year, 100,000 yuan to 200,000 yuan each will be granted up to 500,000 yuan over three years.
Moreover, subsidies for each enterprise investing in technical transformation will be doubled to 20 percent up to 5 million yuan for equipment purchases per year. Those conducting "smart" transformation will obtain a subsidy of 25 percent of their expenditure, and the maximum amount shall not exceed 8 million yuan.
For national, provincial, and municipal "smart" manufacturing demonstration projects, subsidies of up to 5 million yuan, 2 million yuan, and 1 million yuan will be granted respectively.
According to the new policy, the total scale of the corporate credit risk compensation fund pool will be increased from 140 million yuan to 300 million yuan by 2019 and gradually reach 1 billion yuan.
Not only this, locally registered financing guarantee institutions covering loans of private small, micro, and medium-sized enterprise in Zhuhai will acquire subsidy of 2 percent of the actual value up to 5 million yuan.
Join in Display hails 100th birthday of revered artist Gu Yuan Piquing Interest Industrial tourism begins with beer, art, and electricity Living Here Bureau eases processes for highly talented personnel.