Shenzhen's Hakka Folk Customs Museum to open for free
(chinadaily.com.cn)Updated: 2019-08-12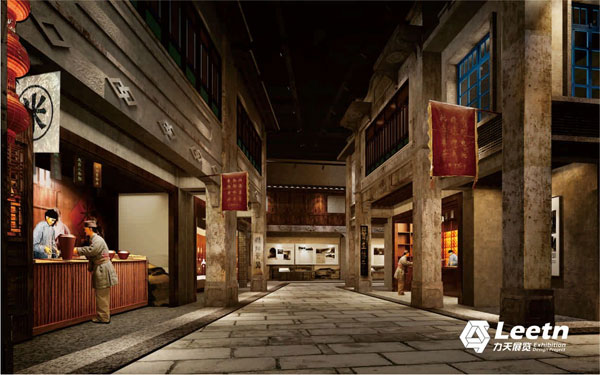 Exhibitions showing scenes of daily life of the Hakka ancestors at the Hakka Folk Customs Museum. [Photo/gzleetn.com]
Hakka Folk Customs Museum, which is located in Shenzhen's Longgang district, South China's Guangdong province, will open for free from Aug 13.
The predecessor of the museum is the Hehu Hakka Village or the Hehu New Residence, formed during the reign of Emperor Qianlong (1711-99) of the Qing Dynasty (1644-1911). It is one of the largest Hakka residential complexes in China, as well as also the best preserved and most representative one among the over 300 existing Hakka round houses in Shenzhen.
It covers an area of about 24,800 square meters, with a width of 166 meters from north to south and a length of 109 meters from east to west. There are 179 residential units in it, each consisting of several houses.
The Hakka village was transformed into Hakka Folk Customs Museum in 1996. It became a municipal cultural relic protection unit in 1998 and a provincial-level one in 2002.
It has the important historical value for studying Hakka folk culture and its origins, the Hakka clan system, patriarchal clan, and family spirit.
To date, there are more than 400 pieces of furniture, labor tools, articles of daily use, and genealogy of the Hakka ethnic group at the museum. Exhibitions, which vividly show scenes of daily life of the Hakka ancestors, such as work and weddings, are also available at the museum.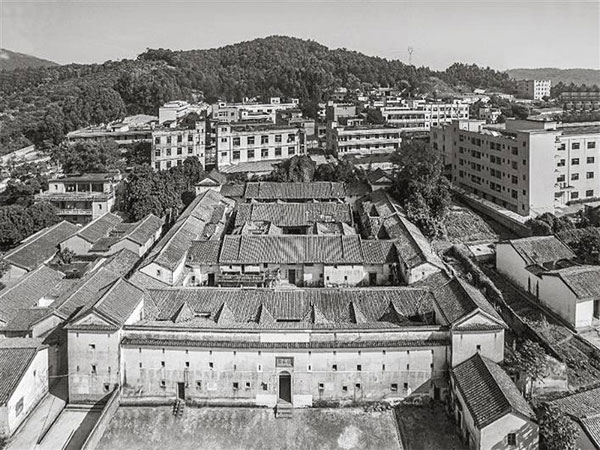 The Huanshui Building shown in the photo is a typical Hakka castle-type round house, with more than 120 years of history. [Photo/sznews.com]
Address: No 1 Luoruihe North Street, Longgang district, Shenzhen, Guangdong province
Opening Hours: 9:00-17:30
Public Transport: Buses Nos m307, m308, and m556 to Jiuzhou Community Bus Station (九州家园/Jiuzhou Jiayuan)