World's largest container ship berths at Shenzhen's port
(chinadaily.com.cn)Updated: 2019-07-29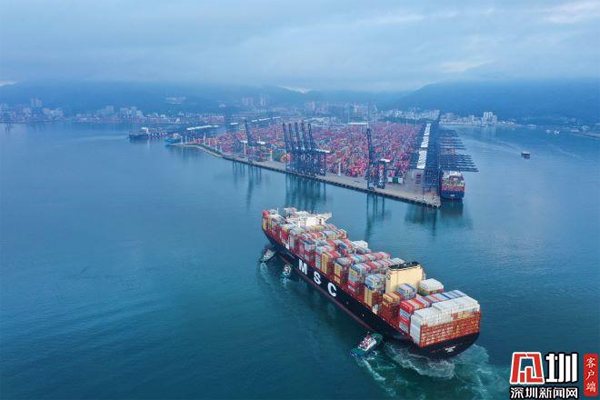 MSC Gulsun, the world's largest container ship by carrying capacity, sails into the container wharf at Shenzhen's Yantian Port in South China's Guangdong province on July 23. [Photo/sznews.com]
MSC Gulsun, the world's largest container ship by carrying capacity, arrived at the container wharf of Shenzhen's Yantian Port in South China's Guangdong province on July 23.
At 399.9 meters long and 61.5 meters wide, the ship is capable of carrying up to 23,756 TEUs (twenty-foot equivalent units) or a maximum of load of 224,986.4 tons.
A total of about 4,200 TEUs is expected to be loaded and unloaded during its berth at Yantian Port, its last port of call in China.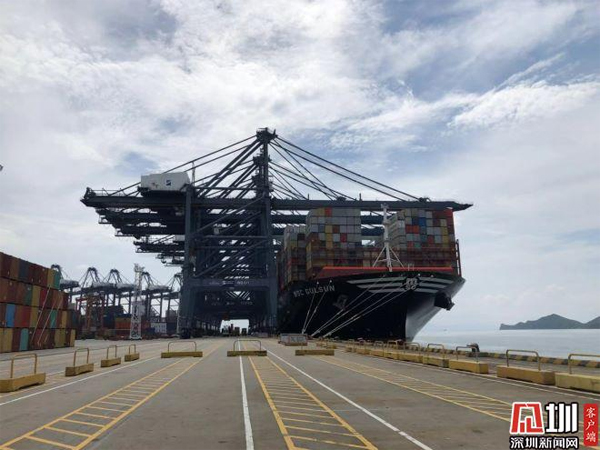 MSC Gulsun berths at the container wharf of Shenzhen's Yantian Port to load and unload TEUs. [Photo/sznew.com]
Yantian Port, known as the "best terminal in Asia," is the port that boosts the most intensive international routes in South China. It currently has about 100 container shipment routes, of which 60 percent are to Europe and the United States.
The port has 20 deep water berths and a natural waterway with a depth of 17.6 meters, making it easy for the world's largest ship to go in and out.
According to a previous report from Xinhua News Agency, the ship made its maiden voyage from North China's port city of Tianjin on July 8, heading for northwestern Europe. The voyage will last for about 36 days.
The ship was built by Samsung Heavy Industries, the shipbuilding affiliate of Samsung Group from South Korea.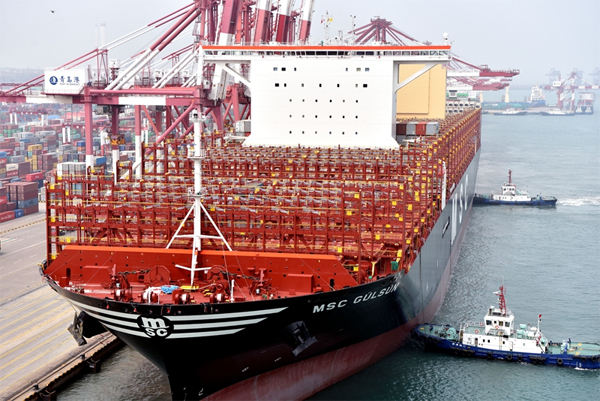 Viewed from the front, MSC Gulsun impresses with its huge size. [Photo/dzwww.com]