Guangzhou improves image at Davos forum
(chinadaily.com.cn)Updated: 2019-01-28
Guangzhou hosted a promotional event in Davos on Jan 23 to raise awareness of the southern Chinese city and its upcoming international events.
From Jan 22 to 25, Davos, a snow-covered resort in Switzerland, held the 2019 annual meeting of the World Economic Forum. It was attended by more than 3,000 participants from across the globe, including heads of state, heads of international organizations, and business leaders.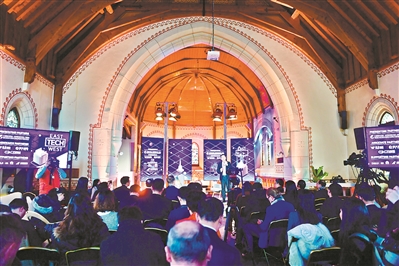 Guangzhou hosts a promotional seminar in Davos on Jan 23. [Photo/Guangzhou Daily]
At the promotional meeting, Guangzhou introduced the Asian International Food Festival and the Guangzhou International Forum, which are scheduled to be held in Guangzhou this May and December, respectively.
In addition to showcasing its latest technological innovations, Guangzhou, nicknamed the "City of Cuisine", also offered distinct local delicacies to all guests, sharing Guangzhou's traditional food culture with the world.
According to Chen Zhiying, vice mayor of Guangzhou, the food festival will feature food brand exhibitions, food culture festivals, and video presentations of distinct Asian foods, teaching the entire world about Asian food culture.
The Guangzhou International Forum will focus on hot topics such as reform and opening up in the new era and the development of the Guangdong-Hong Kong-Macao Greater Bay. It will also offer a platform for in-depth discussion among the most influential politicians, strategists and business leaders from around the world. It will be dedicated to promoting cooperation between China and the rest of the world, helping to achieve common development and prosperity.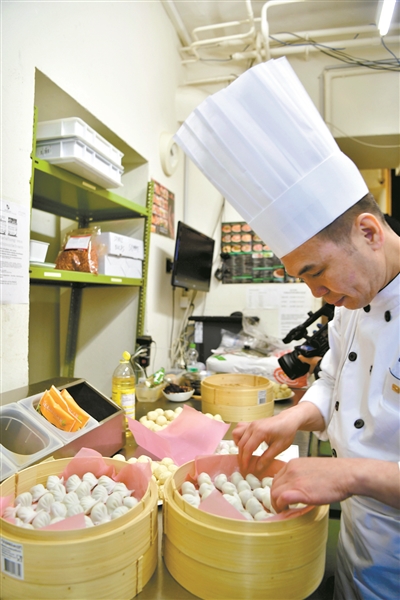 A chief from Guangzhou prepares Guangzhou dim sum for participants. [Photo/Guangzhou Daily]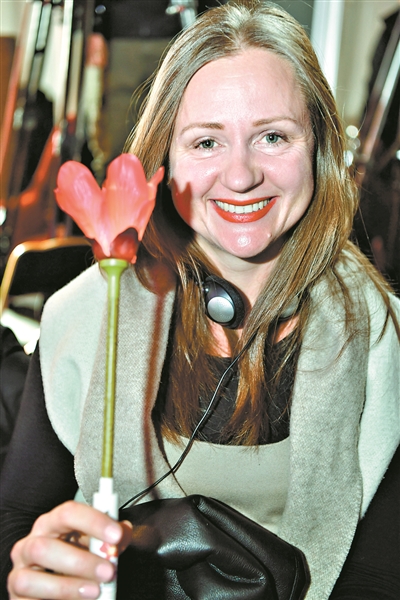 A guest holds a kapok flower at the promotional conference. Kapok is the city flower of Guangzhou. [Photo/Guangzhou Daily]