5 recommended routes for exploring Guangzhou's forest ecology
(chinadaily.com.cn)Updated: 2018-12-17
Guangzhou's bureau of forestry and landscaping released a total of five routes for visitors interested in exploring the city's forest ecology.
1. Western route
In Huadu district, Guangzhou combines the tourism resources of Wangzi Mountain and Jiulongtan Forest Park with the city's airport zone to create a leisurely and recreation-filled route featuring seas of flowers and luxuriant forests.
At the foot of Wangzi Mountain Forest Park lies Hongshan village, dubbed "the most beautiful mountain village in Guangzhou". It offers a stunning 200-mu (13.3-hectare) field of blooming rapeseed flowers, which are at the peak of their beauty in February and March.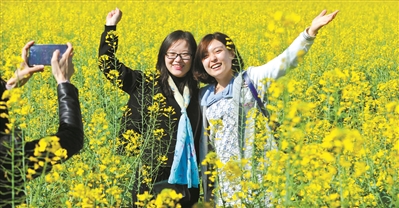 Visitors pose for a photo in a field of rapeseed flowers in Huadu district, Guangzhou. [Photo/Guangzhou Daily]
2. Suburb route
This is a leisurely forest route which links Maofeng Mountain, Huolu Mountain, Fenghuang Mountain and Tianlu Lake.
The Huolu Mountain-Fenghuang Mountain route is a well-known hiking route in Guangzhou. It stretches for more than 10 kilometers, of which more than 90 percent are mountain roads. It is a great choice for those looking for a challenge.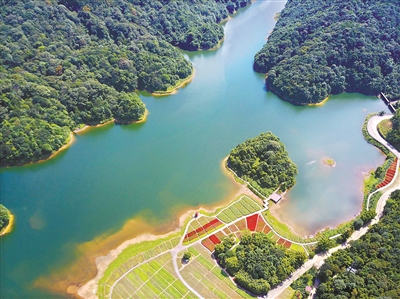 Nanping village at the foot of Fenghuang Mountain. [Photo/Guangzhou Daily]
3. Northern route
Conghua district in northern Guangzhou is home to Liuxi River and Shimen National Forest Park, which offers breathtaking views of vibrant flowers, red autumn leaves, unique icicle formations, and sprawling clouds.
Conghua, a sub-venue of the China Forest Tourism Festival, will host its 16th Red Leaves Festival from Dec 12 to 13.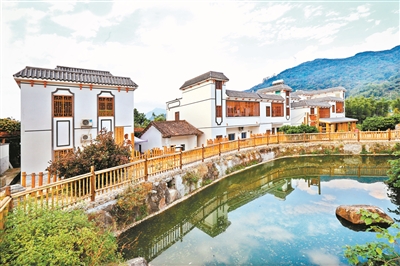 The beautiful scenery at Shimen National Forest Park. [Photo/Guangzhou Daily]
4. Southern Route
Nansha in southern Guangzhou is home to a coastal mangrove wetland, which is perfect for those looking to experience some high quality ecological tourism. Visitors can not only check out the coastal wetlands, but also the red mangroves along the mud flat.
Nansha Wetland Park has more than 30,000 birds living in it year round, and more than 100,000 migratory birds make the park their home every winter. In the autumn and winter seasons, visitors can even take boats to get a close up look at the birds, which include herons, egrets, black-faced spoonbills, red-necked ducks, green-winged ducks and many others.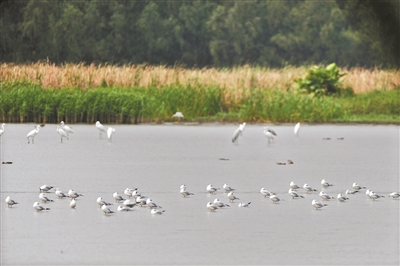 Nansha Wetland Park has more than 30,000 birds year round. [Photo/Guangzhou Daily]
5. Eastern route
On the Eastern Guangzhou route, visitors can admire the many mountains, waterfalls, and lakes of Dafengmen Forest Park and Baishuizhai Forest Park.
A main attraction of this route is Guangzhou's eastern agro-ecological tourism corridor, which is home to the beautiful Lingnan water town. Visitors can also cycle along one of Guangzhou's longest greenways, which runs from Paitan town to Zengcheng Street in Zengcheng district and includes some amazing sites such as Baishuizhai Scenic Area and He Fairy Family Temple.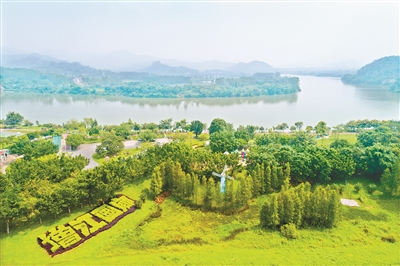 A picturesque view along the Zengjiang River in Zengcheng district, Guangzhou. [Photo/Guangzhou Daily]