Specialized committee to boost Guangdong's IC industry
(chinadaily.com.cn)Updated: 2018-06-14
The semiconductor industry in Guangdong province is expected to gain further development momentum thanks to a decision made by the Guangdong Investment Promotion Association to launch an integrated circuit (IC) specialized committee recently.
The association announced its plans to set up the specialized committee at its first anniversary celebration and 2nd Guangdong Investment Development Forum, which were held in Guangzhou on June 8.
A dozen leading IC firms and local investment service providers joined the specialized committee as founding members.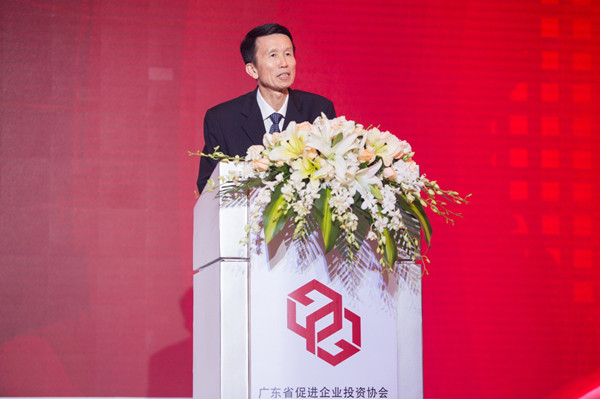 Liu Yuelun, chairman of the Guangzhou municipal committee of the Chinese People's Political Consultative Conference, delivers a keynote speech during the ceremony.[Photo provided to chinadaily.com.cn]
The committee aims to provide a platform to improve communication between government departments and IC companies, to boost cooperation and to pool human resources for the development of the industry.
At the same occasion, the association launched a specialized committee for talent development, a program for training business professionals, massive online open courses, offline opportunities involving field studies, as well as an initiative to create a pool of trained professionals for investment promotion and services in the province.
"Many cities in Guangdong, especially those in the Pearl River Delta region, have been seeking IC-related investments in their strategy to configure a modern industrial system; our association aims to adapt to the trend and help to make the IC industry in Guangdong a stronger one," said Hubert Xu, chairman of the Guangdong Investment Promotion Association and president of the Guangzhou CDC Group, a leading integrated investment and consulting service provider in Guangzhou.
"The recent ZTE chip incident made us realize that a strong semiconductor industry is crucial for a healthy technology sector," he said. "Guangdong is more eager than ever before for IC-related investments."
Shenzhen-based ZTE Corp was on the verge of closing down after the US government banned an export of components to this Chinese major telecom manufacturer in April. In the end, both sides reached a deal and the ban was finally lifted just days ago.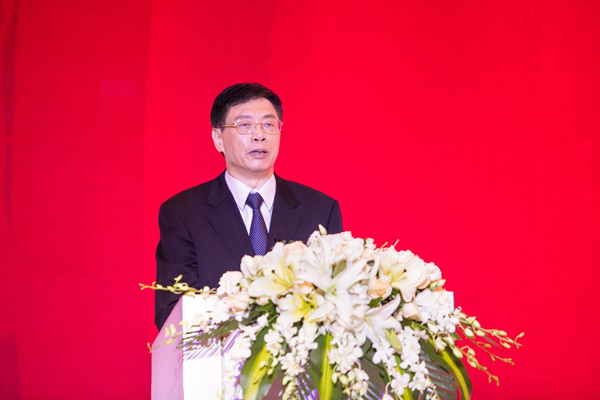 Ling Weixian, honorary chairman of the association, addresses the ceremony. [Photo provided to chinadaily.com.cn]
Citing the Guangzhou Development District, where the CDC Group is located, as an example, Xu said that the district government has prioritized IC investments in its industrial planning and has managed to hammer out unprecedented support for the sector.
Additionally, the district secured several IC projects in the last six months, including a project with CanSemi Technology which will be capable of yielding more than 30,000 12-inch wafer chips monthly in 2019 and generating over 3 billion yuan worth of revenue annually, or a 100 billion yuan output when including upstream and downstream enterprises.
Liu Yuelun, chairman of the Guangzhou municipal committee of the Chinese People's Political Consultative Conference, approved of the establishment of the two specialized committees as well as the training program, deeming the move "smart and timely" for improved services to investors.
"The way to attract investments and service investors has entered a new era. We need a new and high-end service mode to woo investors and help keep their investments on track from the very beginning. In an era where Guangdong is striving for a modern industrial system, the high-tech sector should definitely be given priority to," he said. "This requires our service professionals to improve their capabilities to accommodate these changes and challenges."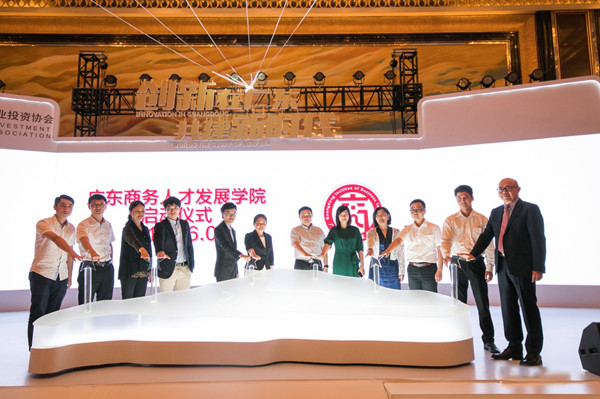 The association launches a program to train business professionals. [Photo provided to chinadaily.com.cn]
Liu cited the aforementioned CanSemi Technology as an example, saying that the project does not simply mean a new investment for the Guangzhou Development District.
"Its talent team is playing an active role in leveraging resources globally and doing its bit to accelerate the semi-conductor industry in Guangdong," he explained.