Shunde sees significant flower export growth to B&R countries
(chinadaily.com.cn)Updated: 2018-06-14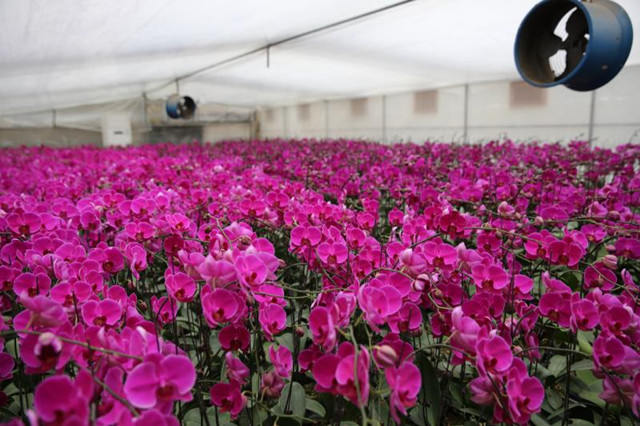 Butterfly orchids planted in a greenhouse in Shunde district, Foshan. [Photo provided to chinadaily.com.cn]
Shunde district in Foshan has exported 54.5 million flower plants worth over $17.82 million this year to countries involved in the Belt and Road (B&R) Initiative, according to statistics from Guangzhou Customs.
The two figures saw a year-on-year increase of 107 percent and 57 percent, respectively. The main exported products to these countries are butterfly orchids and cymbidiums.
Since the beginning of 2018, Shunde has gained another seven B&R export destinations for its flowers -- the Philippines, Laos, the Maldives, Greece, Bangladesh, Uzbekistan, and Kyrgyzstan.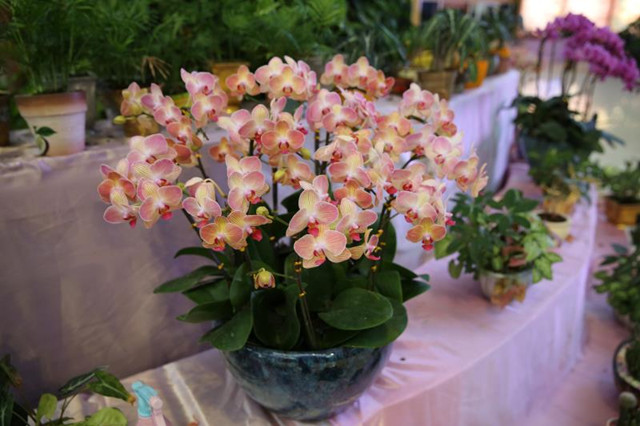 A pot of cymbidium planted by florists in Shunde, Foshan. [Photo provided to chinadaily.com.cn]
Shunde flower exports include butterfly orchid, potted orange plants, pachira aquatic, and luck bamboo, and Shunde's main export destinations include Singapore, Vietnam, South Korea, the Netherlands, and America. In recent years, Guangzhou Customs has helped Shunde conduct a flower trade analysis and guided enterprises in planting flowers according to the demands of target countries. In 2017, the total value of flowers exported from Shunde to B&R countries stood at 24.34 million yuan. During the first five months of 2018, over 138 million flowers with a total value of $31.88 million were exported overseas.
Guangzhou Customs also worked hard to speed up customs clearance and put insect quarantine and control under their daily supervision. The time needed for Shunde's flower exports to pass clearance at Guangzhou Customs has been reduced to one day, two days faster than before.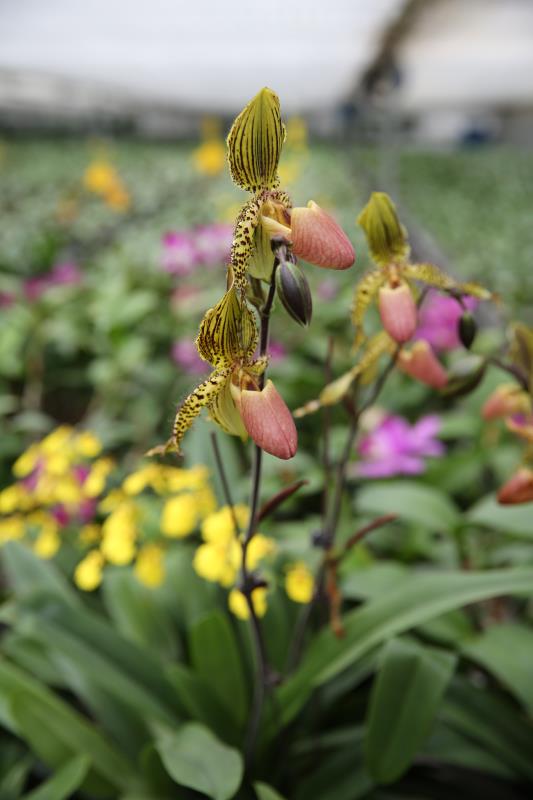 Famous Shunde flower exports include butterfly orchid, potted orange plants, Pachira aquatic, and luck bamboo. [Photo provided to chinadaily.com.cn]