You are here:HOME> Article
CDPF chairwoman visits people with disabilities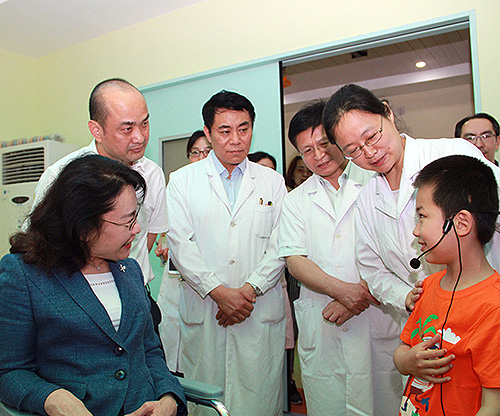 Zhang Haidi talks with a child at China Rehabilitation Research Center.[photo/cdpf.org.cn]
May 20 is the 28th National Day for Helping the Disabled. The theme for this year's celebration was "Nobody with disabilities will be left out on our way to build a moderately prosperous society."
Zhang Haidi, chairwoman of China Disabled Persons' Federation, visited persons with disabilities at the China Rehabilitation Research Center to inspect rehabilitation development before the special day.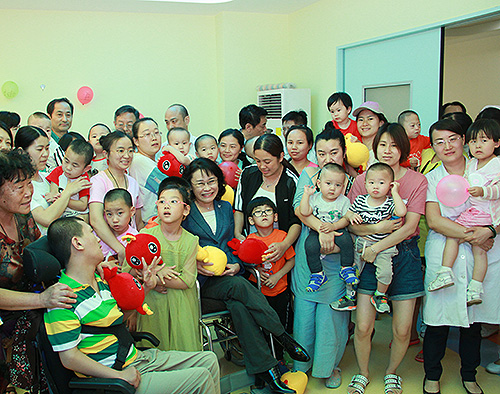 Zhang Haidi takes a photo with children and parents at the center.[photo/cdpf.org.cn]
Zhang talked with children and seniors receiving rehabilitation services at the center and listened to their suggestions. She encouraged them to be confident and continue their rehabilitation activities.
Zhang said that rehabilitation professionals should treat people with disabilities like their own families, and help every person with disabilities live a better life.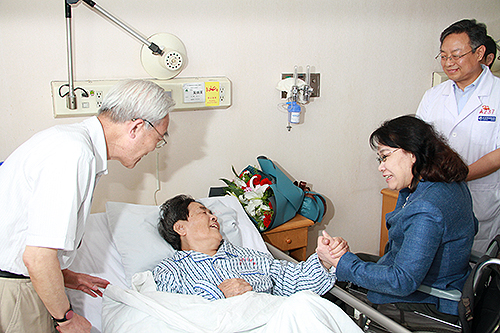 Zhang Haidi talks with a senior patient at the center.[photo/cdpf.org.cn]
Zhang required that disabled persons' organizations at all levels should improve their rehabilitation service policies, speed up rehabilitation university construction, and cultivate more professionals for rehabilitation work. The China Rehabilitation Research Center should enhance its ability to provide professional services, and play its role as a national rehabilitation technology and resource center.