China's largest overseas Chinese residential area in Guangzhou
(chinadaily.com.cn)Updated: 2016-09-27
The Guangzhou Party committee earmarked an area of 250,000 square meters to build a special residential area for overseas Chinese in the city on Oct 7, 1954, in a bid to provide a comfortable living environment for many returned overseas Chinese.
In 1966, some 468 houses had been completed, including a primary school, a kindergarten and a nursery. Covering 110,000 square meters, the area was noted as the largest residential neighborhood for overseas Chinese at that time.
The residential area, Overseas Chinese Village, was a new type of neighborhood, offering single family housing, semi-detached houses and apartments. Many of the houses were two or three storied, each with a garden.
Seen from outside, the buildings featured diverse styles, and were bright and comfortable. Inside, all dwellings were well furnished with some even equipped with bathrooms and storerooms.
Due to the humidity in South China, the buildings all had balconies facing south, providing a pleasant place to enjoy sunshine.
Since its completion, a large number of overseas Chinese from many parts of the world have been attracted to settle there, including some celebrities such as the Yueju Opera master Ma Shizeng.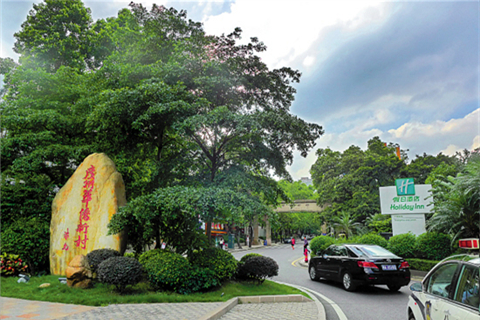 A view of the Overseas Chinese Village in Guangzhou. [Photo/Chinanews.com]