Guangdong actresses in Chinese movie history
(chinadaily.com.cn)Updated: 2016-09-23
Zhang Zhiyun, the first Chinese movie queen, was born in Guangzhou, Guangdong. Two other famous early actresses, Deng Xianxia, Yang Naimei and Chen Yunshang, were also from Guangdong province. They were all remarkable personalities and should not be forgotten.
Ninety years ago there was little tolerance or openness for women, but these spirited actresses had the guts to free themselves from a traditional and restricted background.
Zhang Zhiyun
Zhang Zhiyun opened a new age for Chinese cinema in her first film. Her reputation as the first Chinese movie queen grew from the Shanghai Film Expo held in August, 1926.
She was born in Guangzhou but moved to Shanghai with her family. She was cast in  Kong Gu Lan (Orchid of the Valley) and  Yu Jie Bing Qing (Pure and Noble)and became a star, thanks in part to her talent and bravery in combating prejudice.
Later in life she lost her fame and wealth, but she used her courage once more to rid herself of bad habits and face the truth about her life. She said in her autobiography, "I stick to two principles: one is never betraying my soul and the other is never selling my dignity." Her candor and courage have won people's increasing respect over the years.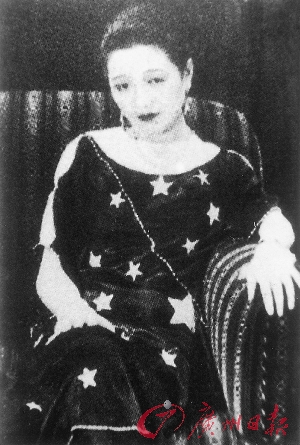 Zhang Zhiyun [Photo/da.gd.gov.cn]
Deng Xianxia
Deng Xianxia, born into a noble family, was another famous actress from Guangzhou. She debuted in 1924's Yan Zhi Kou (Rouge), the first feature movie produced in Guangzhou.
The 1926 romantic movie Ai He Chao (Loving Tide) brought her overnight fame, but she soon compromised with her family and society's conservative values and bid farewell to her movie career.