Multi-layer Steamed Bread
(chinadaily.com.cn)
2015-07-13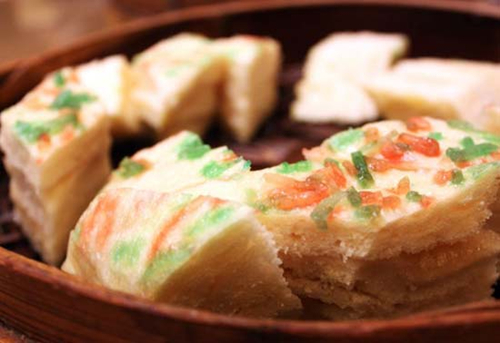 The multi-layered steamed bread is hand-made using multiple culinary techniques. The dough looks like a pile of thin paper.
With a golden surface and white inner layers, the bread tastes crispy and tender with its own special flavor.
The ingredients include flour, sugar, chopped green onion, eggs and sesame seeds.
Okroshka

Okróshka is a cold soup of Russian origin. The name means to crumble into small pieces.