Journalists from major websites in China attended group visits and interviews arranged by the 2014 Tianjin Summer Davos, starting Sept 10, when the summit opened at Tianjin's Meijing Convention and Exhibition Center.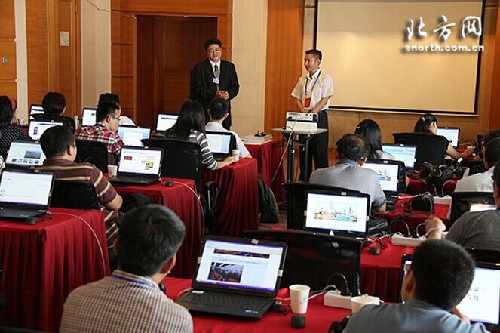 Zhang Jun, Director of Tianjin's Major Events Coordination Office, briefs journalists and editors from major news websites across China on the development of the Summer Davos.[Photo from enorth.com.cn]
Zhang Jun, director of Tianjin's Major Events Coordination Office ,briefed journalists from around the country on this year's Davos.
"We have three new attempts for this year's summit. The first is setting the theme of "Creating Value through Innovation", which is in line with the proposal of Nankai University's head of the research group for the Summit. The second is the activity named "Little Giants Join Davos", which was hosted for local high-tech companies. A total of five companies finally stood out and made it to the Davos. The third is creating a community for global youth leaders, which can accommodate 400 people exchanging ideas," said Zhang.
Journalists learnt about the summit through its official websites and then visited Tianjin's Planning and Exhibition Center and the Italian Tourism District and witnessed the economic development of the coastal city.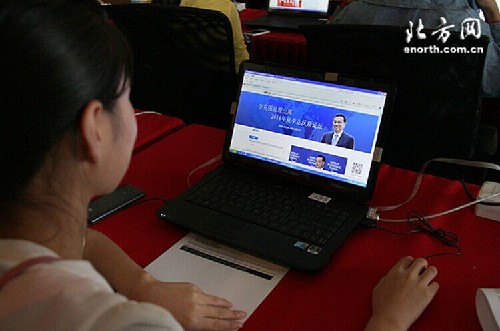 A journalist learns about the summit through its official website on Sept 10, when the summit started.[Photo from enorth.com.cn]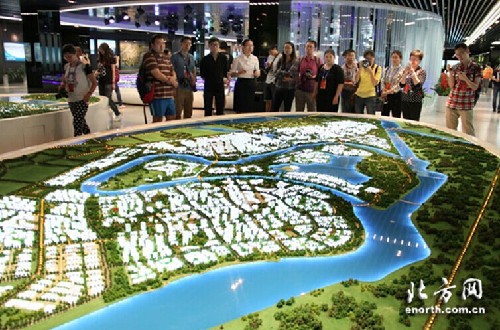 Journalists attending the Summer Davos visit Tianjin's Planning and Exhibition Center, on Sept 10. [Photo from enorth.com.cn]