Tianjin has made great efforts to guarantee the success of Tianjin Davos, which is being held from Sept 10 to 12.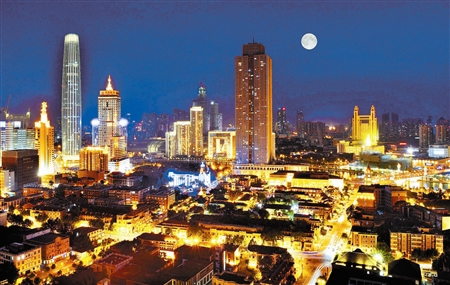 Lights near Haihe River lit up for the first time on Sept 9 after renovation, to welcome the participants of Summer Davos, which is being held from Sept 10-12. [Photo from Jinwan Evening]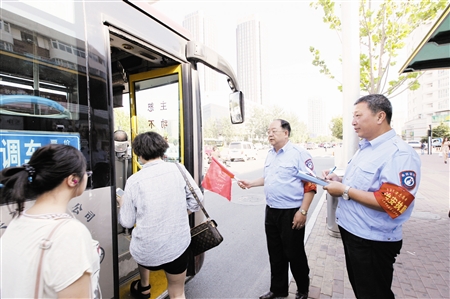 Volunteers are helping at bus stops near the venues of the Tianjin Summer Davos on Sept 9. [Photo from Jinwan Evening]
Tianjin Meteorological Bureau is offering weather services for the Davos Summit which includes a weather forecast, environmental indexes forecast and a forecast on air quality. It is updated hourly.
The Meteorological Bureau also cooperates with Tianjin University using advanced technology which can make forecasts of possible extreme weather such as storms, heavy rainfall and hail. This is expected to facilitate the success of events such as outdoor banquets and cultural activities.
China Mobile, Tianjin branch, also facilitated the summit by offering LTE 4G to the summit, thereby making possible live reporting for global audiences.
The Tianjin Municipal Public Transportation Group has recruited nearly a thousand volunteers city-wide to ensure the operations of public transportation during the summit.
Edited by Brian Salter