Editor's note: Statistics showed Tianjin's eight pillar industries registered a total revenue of 2.36 trillion yuan ($380 billion) in 2013, up 12.7 percent from 2012.
The industries are aviation and aerospace, petrochemicals, equipment manufacturing, electronic information, biotechnology and modern pharmaceuticals, new energy resources and materials, light and textiles industry and national defense technology.
The aviation and aerospace, biotechnology and modern pharmaceuticals, electronic information, and new energy resources and materials industries produced 454.4 billion yuan worth of products, a 23.8 percent growth year-on-year.
Equipment Manufacturing
Tianjin's equipment manufacturing industry covers fields including traffic and transportation, dockyards, petrochemical, wind, nuclear and hydro-power generation, power transmission and distribution, construction, ports and agricultural machinery.
Big name companies including railway equipment makers CSR and CNR and China Shipbuilding Industry Corp have settled in Tianjin, giving further competitiveness to the industry.
In 2013, the equipment manufacturing industry reported a total revenue of 1.02 trillion yuan, which accounted for 38.6 percent of the city's total.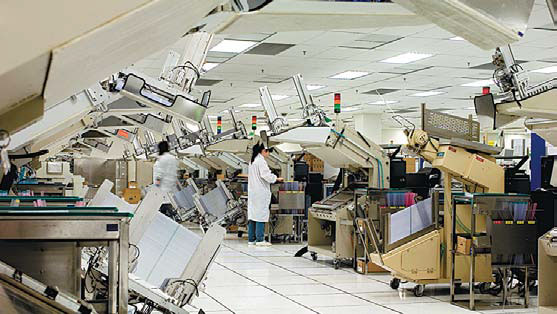 Electronic information
Tianjin was one of the earliest electronic information hubs in China. It has four national-level industrial parks for mobile communication, chips, integrated circuits and industrial power sources.
Renowned communication equipment and electronics manufacturers like Motorola and Samsung have settled in the city.
A milestone in the industry was the manufacturing and operation of Dawning, a supercomputer capable of 100 trillion calculations per second, which makes China the second country after the US able to produce high-performance servers.
Local companies have a production capacity of 150 million cell phones and more than 140 billion chips a year.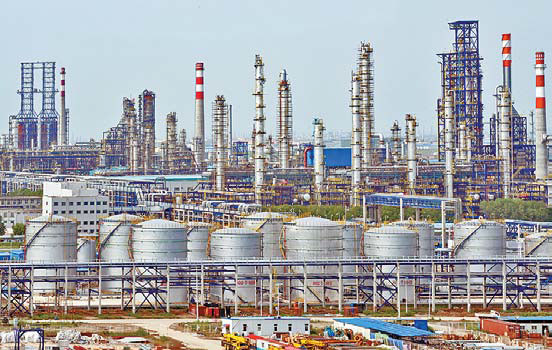 Petrochemicals
The nation's "big four" petrochemical enterprises, PetroChina, Sinopec, CNOOC and ChemChina, have a presence in Tianjin.
The city produces 11 categories and more than 2,000 varieties of petrochemical products including sodium carbonate, caustic soda, chlorine derivative products, raw salt, rubber, plastics and basic organic chemical products.
The city's 1-million-ton ethylene project is one of the largest facilities of its kind in China. Tianjin has formed a complete industry chain featuring oil exploitation, refining and production of ethylene and other chemicals.
In the first half of 2013, the city's Binhai petrochemical industry base reported a gross output of 166.53 billion yuan, which was up 3 percent year-on-year and accounted for 21.2 percent of the total output of the Binhai New Area.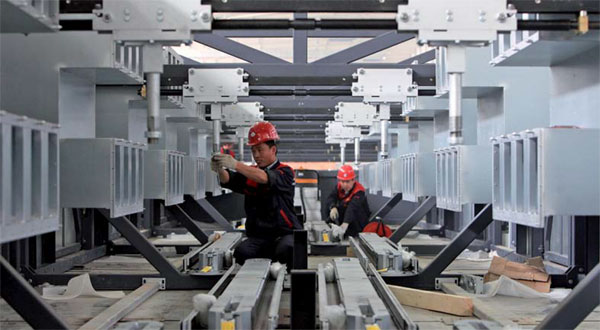 Light and textiles industry
The light and textiles industry is Tianjin's traditional industry and in recent years has been restructured by the use of innovative technology and foreign investments.
Currently there are about 2,000 light industry companies and more than 600 textiles companies in the city.
Tianjin is the nation's largest bicycle manufacturing and exporting hub. The city produces 30 million bicycles, which accounts for half of the nation's output.
Tianjin also accounts for 90 percent of China's carpet exports.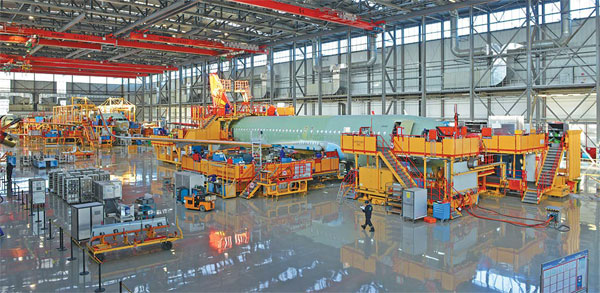 Aviation and aerospace
Tianjin's aerospace and aviation industry features superjumbo, helicopter, unmanned aerial vehicle, launch vehicle and direct broadcast satellite, which makes the city the only manufacturing site for both aerospace and aviation products in China.
In the first three quarters of 2013, the industry reported gross output worth 24.47 billion yuan ($3.93 billion), up 41.4 percent from the previous year.
According to the city's latest plans, the industry's estimated annual gross output is expected to reach 100 billion yuan by 2015, growing at an average rate of 38 percent annually.
Tianjin's aerospace and aviation sectors have attracted several large and high-quality projects and a number of national-level aerospace institutions have settled in the city.
The city plans to continue to accelerate the development of the industry and gather more companies in the special industrial zones like the Airport Economic Zone, Tianjin Development Zone, and Binhai High-tech Zone.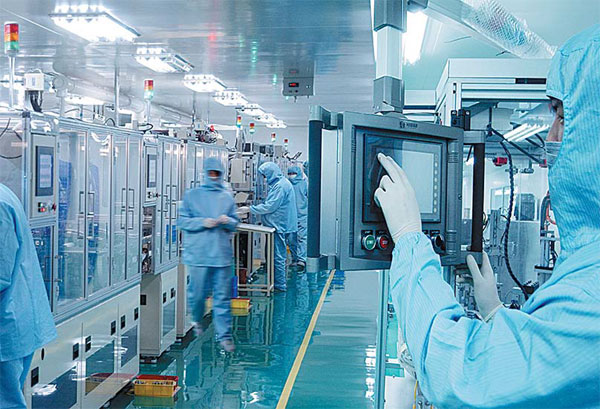 New energy resources and materials
Tianjin is a national new energy resources industry hub and covers sectors including battery, solar energy and wind power generation.
Local companies produce 600 million lithium-ion batteries, 300 million nickel metal hydride batteries, 100 mW of photo-voltaic batteries and 5,600 mW of wind power generators a year.
The city's R&D and production of membranes, advanced ceramics, silicon and titanium materials take the lead in China.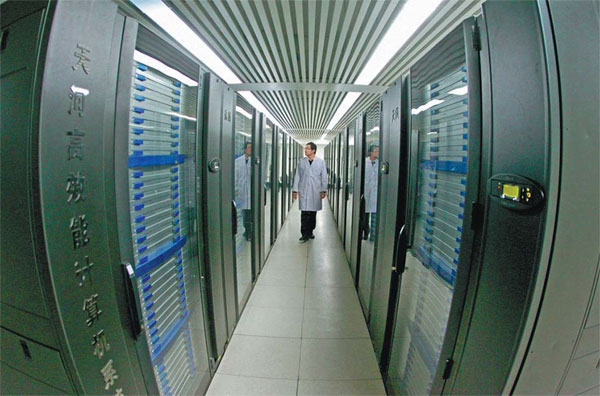 National defense technology
The national defense technology industry is one of the most advanced in Tianjin. Locally developed, cutting-edge products include new generation launch vehicles, helicopters, high-performance diesel engines and spacecraft.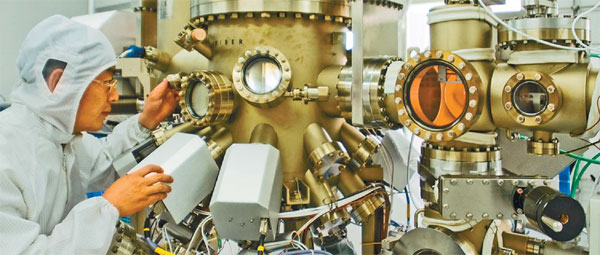 Biotechnology and pharmaceuticals
The biotechnology and pharmaceutical industry has more than 500 R&D entities and 157 pharmaceutical companies, including 36 foreign-funded enterprises.
In 2008 plans for the Beijing-Tianjin-Heibei biomedical industrialization model zone, which is in Tianjin Binhai New Area, were approved by the central government. So far the zone has formed a complete industry chain covering R&D, technology transfer, production, logistics and exhibition.