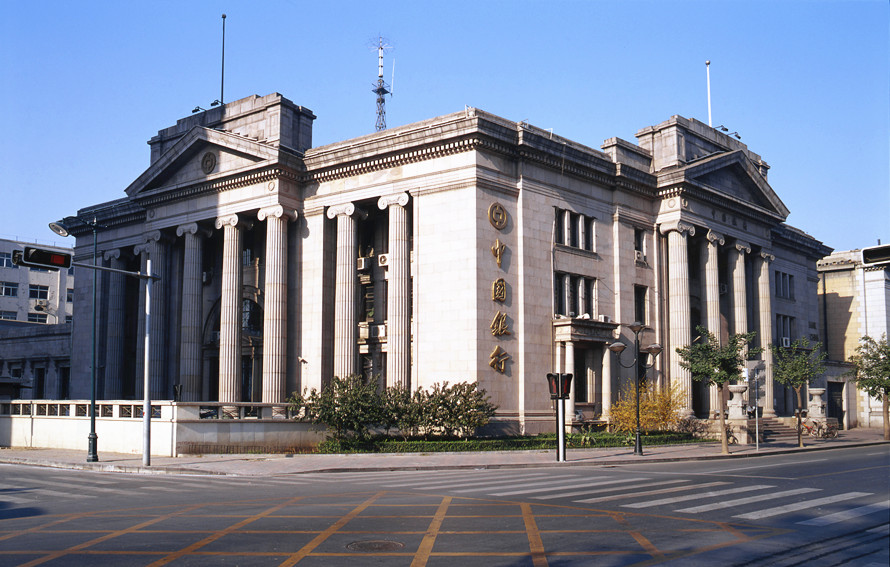 Hongkong and Shanghai Bank Corporation (HSBC) was founded in 1864 with its headquarter in Hong Kong. HSBC Tianjin Branch opened in 1881, being the first foreign capital bank in the City. It served as the main international settlement & trustee bank, dealing with the foreign trade, custom duty & salt tax, and banknote issue in the city.
Before it ended its business in 1954, the Branch Bank was located at 82 North Jiefang Road, Heping District. Designed by the English designing body, Atkinson & Dallas Architects and Civil Engineers Ltd., the building constructed in 1925 has been listed as the heritage site under city protection and the special protection historic architecture in Tianjin. Now, the building is used by Bank of China, covering an area of about 2900 square meters, and about 4300 square meters in floor area.
With 12 massive Ionic columns erecting along its facade and sides in the ancient Roman orders, the three-storied reinforced concrete structure looks grand and majestic. It is featured to be in a Classical style.