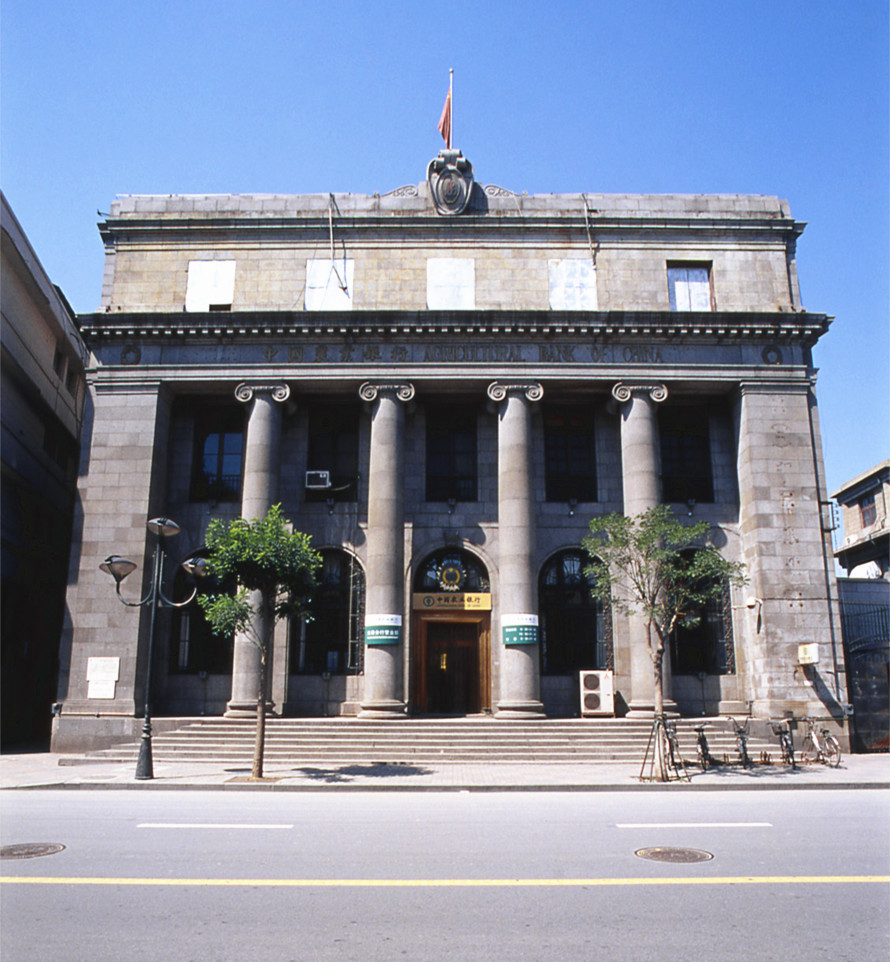 The Former Citibank was situated at 90 North Jiefang Road, Heping District. It is now the heritage site under city protection and the important protection historic architecture in Tianjin and used as the office building of the Agricultural Bank of China.
The Citibank was established in New York in 1812 and its Tianjin branch was opened in 1916 and solely responsible for the settlement of America's trade with China, deposits, loans and issuing banknotes. After the outbreak of the Pacific War in 1942, the bank was confiscated by the Japanese invaders.
After the 1945 victory, the bank was reopened and gained the place of the dominant foreign bank in Tianjin. In December, 1948, the bank was closed down. This building was designed by MURPHY&DANA and built in 1921. This three-storied building with a floor area of some 2000 square meters belongs to the classical Revival architecture.
The four Ionic pillars standing in symmetry in front of the building formed an open colonnade and the hall was supported by seven square columns. The interior walls were decorated with pilasters and the roof was engraved with decorative patterns.