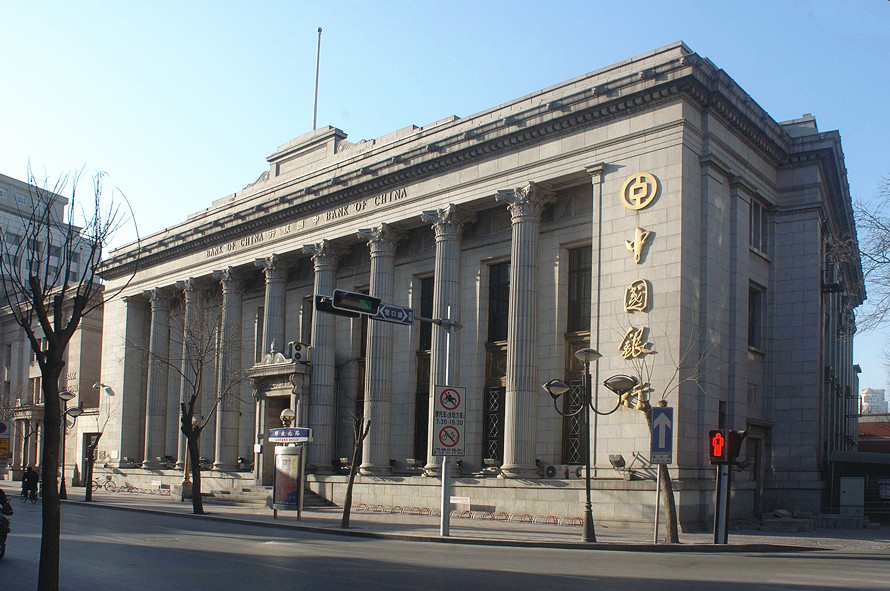 The Bank was established in 1880 with its headquarter in Yokohama, Japan. Its Tianjin Branch was founded in 1899. Its business scope was mainly related with foreign exchange, deposit and loan. And the Bank also issued the banknotes in China. By means of loan and overdraft, the Bank supported the Japanese merchants for exporting their goods to North China and obtaining the cheaper raw material from China in order to seek excessive profits. After the Anti-Japanese War, the Bank was taken over by Bank of China.
Located at 80 North Jiefang Road and built in 1926, the building once occupied by the Japanese Bank was designed by the English designing body, Atkinson & Dallas Architects and Civil Engineers Ltd. It is opened as the heritage site under city protection and the special protection historic architecture in Tianjin. Now, the building is used by Bank of China, covering an area of about 2700 square meters, and about 5000 square meters in floor area.
The outer-eaves of this three-storied composite structure are decorated with stone facings, looking steady and smart. A grand colonnade presents with 8 massive Corinthian columns standing symmetrically along the facade of the building. It could be considered as a typical Western architecture in the Classical form.