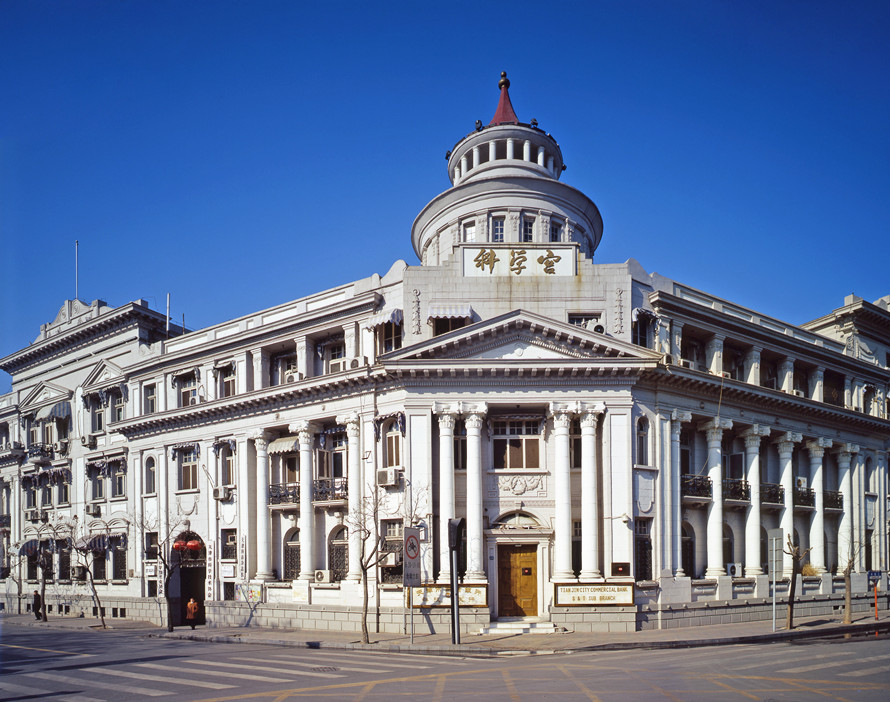 Former Tung Lai Bank, a Chinese-funded bank established in 1918, had its Tianjin branch set up at 287 Heping Road, Heping District in 1919. Its former site is now the heritage site under city protection and the important protection historic architecture in Tianjin and is used as an office building.
The bank mainly engaged in deposit, loan, exchange of foreign currency and securities dealing. It was closed down in 1953. The office building of Tung Lai Bank was designed and built by Behrendt Engineering Company in 1930. It covers an area of some 3300 square meters and has a floor area of about 7500 square meters.
This three-storied mixed structure with part of the building being four-storied has plastered brick walls,Corinthian colonnades at the main entrance and pediment at the top of the front which belongs to the revival of classical Greece style. Meanwhile, elements of eclecticism were also added to it as a multiple-eave round tower was built on the attic over the main entrance to give prominence to the main entrance. Besides, the colored terrazzo floor and marble wall panel demonstrated the financial power of the bank.