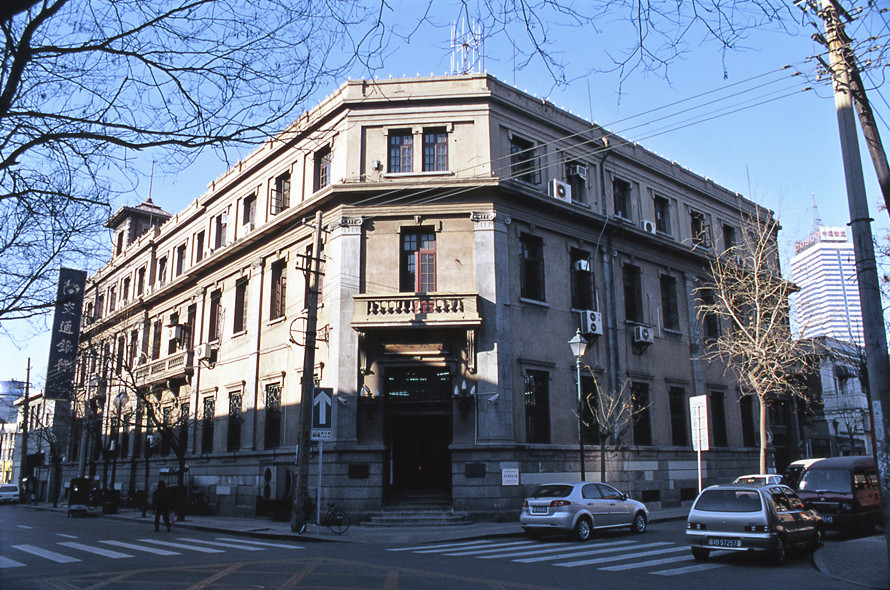 The Continental Bank was opened in 1919 in Tianjin and located at 70 Haerbin Avenue, Heping District. Now it is the office building of the Bank of Communications and it is the heritage site under city/county protection and the important protection historic architecture in Tianjin.
It was one of the "four northern banks" and invested by Feng Guozhang, the President of the Republic of China, Li Chun, the Jiangsu Military Governor and Qi Yaolin, the then Governor of Jiangsu Province. The core business of the bank was in trust, stocks and securities and it had invested in warehousing and broke up British Pinghe Company's monopoly of the warehousing industry in Tianjin.
The Continental Bank was closed down in 1953. The office building of the Continental Bank was built in 1921. It covers an area of some 2000 square meters and its floor area was about 4900 square meters. This three-storied brick-concrete building with a basement was designed by Jitai Engineering Company and belongs to eclectic architecture. The exterior furred wall was decorated with Ionic pilaster block and a tower was built on the roof. The rooms are well laid out and beautifully decorated, bearing the characteristics of eclectic architecture.