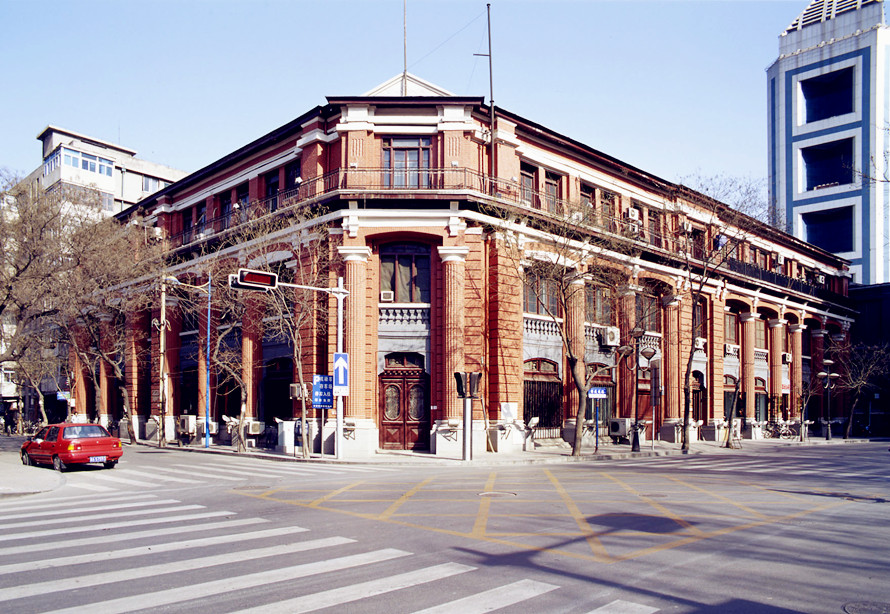 The Former Korean Bank, situated at 97-101 North Jiefang Road. Heping District is now the heritage site under city/county protection and the special protection historic architecture in Tianjin and is used as an office and residential building. It was a Japanese-funded bank established in the capital of Korea in 1911. The Tianjin branch was opened in 1918.
After the victory of the Anti-Japanese War, the Chinese government confiscated the bank as Japanese property. This building was built in 1918, covering an area of some 1100 square meters and producing a floor area of about 3500 square meters.
It is a three-storied building of the classical Revival style. The red brick exterior walls and pillars exhibit unique local charming. It is a perfect combination of a simple framework and exquisite details.