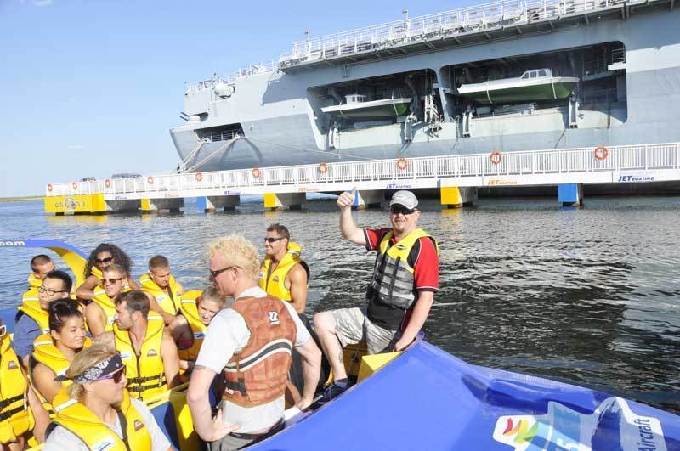 Tourists board the jet boat which is steered by Dwayne Terry (1st R) from New Zealand at theTianjinBinhai Aircraft Carrier Theme Park, Tianjin, North China, August 31, 2013. [Photo by Bi Nan/chinadaily.com.cn]
The entertainment project opened to the public last Saturday and was introduced from Queenstown in New Zealand. Referred to as an aquatic roller coaster, it is one of the most thrilling rides in the world.
Dwayne Terry, with his 13 years' boat steering experience, which includes winning first place at a jet boat race in New Zealand, has come to Tianjin to commandeer the jet boat. He is skilled enough to spin the boat 360 degrees which always adds to the passengers' excitement.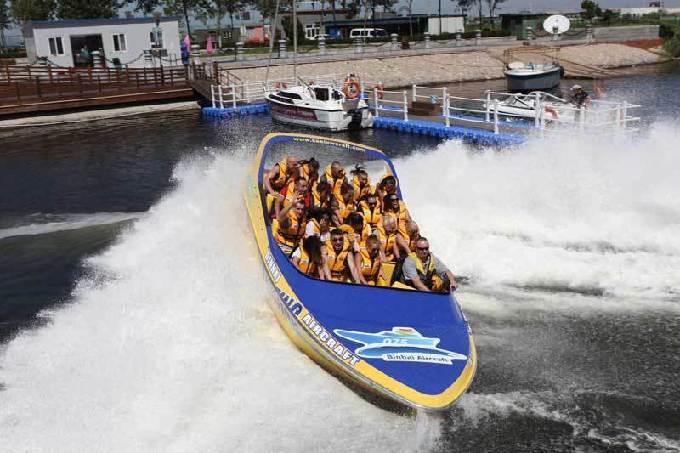 Tourists ride in the jet boat at the Tianjin Binhai Aircraft Carrier Theme Park, Tianjin, North China, August 31, 2013. [Photo provided to chinadaily.com.cn]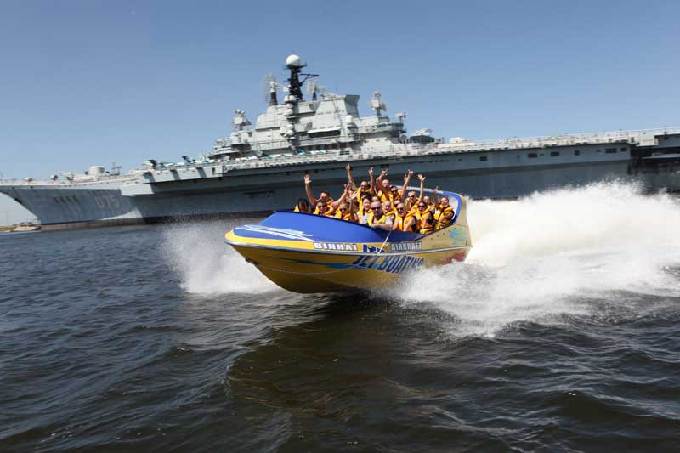 Tourists experience the thrill of riding in a jet boat at the Tianjin Binhai Aircraft Carrier Theme Park, Tianjin, North China, August 31, 2013. [Photo provided to chinadaily.com.cn]