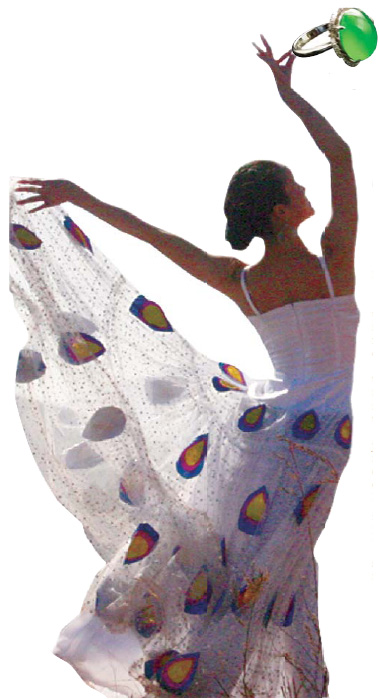 Yunnan province in the southwest of China is renowned worldwide for its centuries old jade culture.
But only recently did the provincial government approve a new grade regulation standard, used to judge jadeite quality.
Prior to the standard, jade traders had to determine grade by examining color, texture, purity and craftwork, said Deng Kun, chief of Gem and Jade Quality Supervision Inspection and Research Institute of Yunnan.
Now, traders can classify jadeite according to five levels and 12 grades.
"It is a significant standard which can bring order to the flourishing jade market in Yunnan, and nationwide," said Deng.
"Yunnan's jade industry has a high reputation in Asia, but when we do business in the US and Europe, we hit a bottleneck due to the lack of clear and official standards. Good standards will make for a healthy market," Deng said.
Jewels and jade products are also important in Yunnan's tourism industry, which unscrupulous jade trading works will undoubtedly damage.
"Experts in Yunnan's jade industry have been striving for many years to draft a single and effective standard for determining the quality of jadeite," Deng told China Daily.
Since the 1990s, domestic jade and jewel certification institutes have been partnering with jade experts from Hong Kong, Thailand and Burma to establish the standards.
Experts from the Gem and Jade Quality Supervision Inspection and Research Institute of Yunnan worked with over 8 million jades and jewels to help the cause.
Besides drafting a clear certification system, the Yunan provincial government established nine quality inspection organizations, located in Kunming, Dali, Lijiang, Ruili, Tengchong, Longling, and Jinghong.
Quality acceptability for jade products sold in Yunnan reached 96.9 percent over a six month period this year, up seven percent from 2009 said a recent investigation by Gem and Jade Quality Supervision Inspection and Research Institute.
According to Sun Shulin, a 42-year-old Kunming resident who often invests in jade, an official standard and quality inspection organization will make things easier for traders.
"Our target is to build strong demand for high-quality Yunnan's jade products all around the world," Deng said.
(China Daily 07/26/2010 page10)