Jiangxi is a southern region that is part of China. Spanning from the banks of the Yangtze River in the north into hillier areas in the south, it shares a border with Anhui to the north, Zhejiang to the northeast, Fujian to the east, Guangdong to the south, Hunan to the west, and Hubei to the northwest.
Jiangxi has beautiful landscapes with green mountains and clear waters. The major scenic spots include: Mount Lushan, Jinggang Mountain, Longhu (Dragon and Tiger) Mountain, Sanqing Mountain, Poyang Lake, and the cities of Nanchang and Jingdezhen.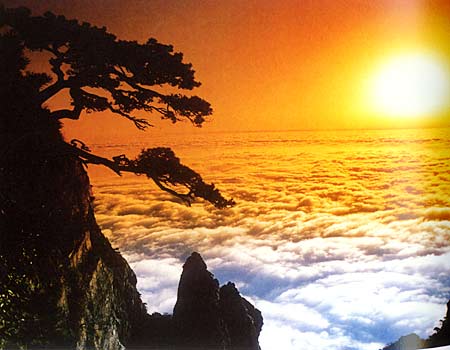 Mount Lushan
Mount Lushan has been listed as a World Heritage site by the UNESCO. Together with Jinggang and Sanqing mountains, it offers charming peaks and quiet valleys.
Guifeng Peak and Dragon Palace are noted for their precipitous cliffs and deep caves. The landscapes of Poyang Lake and Ganjiang River are attractive while ancient temples at Longhu Mountain, Qingyuan and Donglin attract visitors with unique religious architectures.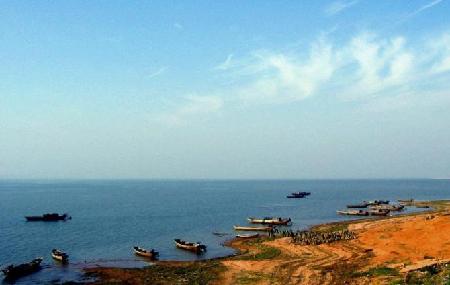 Poyang Lake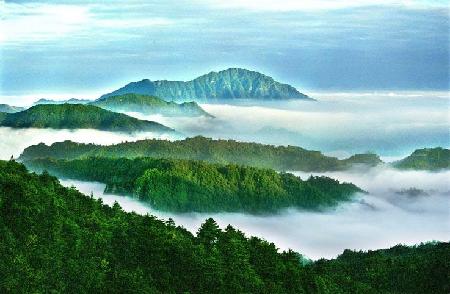 Jinggang Mountain
Other scenic attractions or sites of historical interest include Tengwang Tower, Bajing Terrace, the former residences of historical nobilities in Linchuan and Jiujiang, headquarters of the Red Army on Jinggang Mountain, Memorial Museum of Nanchang Uprising and Ruijin, the first capital of the Communist administration in China.
The northern Jiangxi triangle tourism zone comprising Nanchang, Lushan Mountain, Jiujiang, Poyang Lake and Longhu Mountain is one of the 14 major international tour routes in China. The province has 11 cultural relics put under state protection and 2,406 of its scenic spots or tourism areas have been registered as major provincial projects.