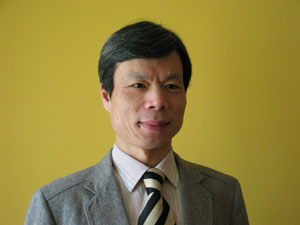 Jiangsu Bureau Chief: Song Wenwei
Tel: +86 25 84574342, 84574343
Fax: +86 25 84574342, 84574393
Address: Room 2603E, Fortune Bld., 359 Hongwu Road, Nanjing, Jiangsu Province
Postalcode: 210002
E-mail: songwenwei@chinadaily.com.cn  
Introduction
Jiangsu Bureau was set up in 2000 when China Daily was striding forward to offer more coverage of news around the country. Over the past eight years, the bureau has organized coverages on such big events as APEC, World Historic and Cultural City Forum, and many other economic and trade fairs. It has also done successive in-depth reporting of private enterprise development in the province. Other reportings include multinational companies, overseas investment, environmental protection, tourism, etc.
Apart from news reporting, the bureau offers direct circulation service and delivers China Daily to hotels, airports and universities daily.
As always, the bureau will continue to carry out China Daily's strategic development plan and contribute to the construction of Jiangsu province.