The process of standardizing a menu translation is a double-edged sword. It removes the ambiguity and unintended humor, for sure. But then it takes away the fun and the rich connotation too. It turns a menu into the equivalent of plain rice, which has the necessary nutrients but is devoid of flavor.
The Beijing municipal government's foreign affairs office and the Beijing tourism bureau have jointly published a book, Chinese Menu in English Version. It lists 170 pages of Chinese and Western dishes, and beverages. And nowhere is "chicken without a sexual life" to be found.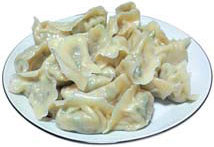 The book will no doubt come in handy to those restaurants that depend on translation software for the English names of dishes. "Government Abused Chicken" is now correctly rendered as Kung Pao Chicken.
It is praiseworthy that the translators - two dozens of them - conducted a study of Chinese restaurants in English-speaking countries, which have distilled the mishmash of translated terms into a more or less universally accepted set of norms.
In this sense, the process of standardization has been going on for at least 150 years, and all the book compilers needed to do was to collect as many overseas menus as possible.