Giant panda No. 18
Female, born on September 24, 2006
Mother's name: Mao Mao
Birth weight: 163g
Current weight: 6.3kg
Features: the last panda cub born at the research centre in 2006. She likes staying with mom, and when people come near them, she will bellow loudly. Cute and interesting.
[Photo courtesy of The Research and Conservation Center for Giant Panda]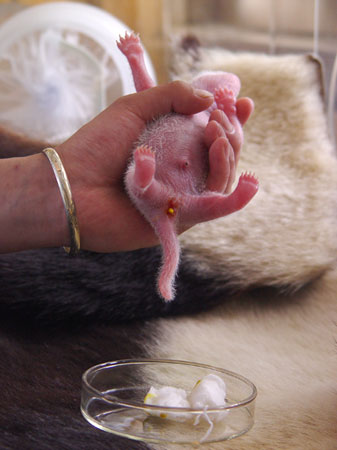 Two days old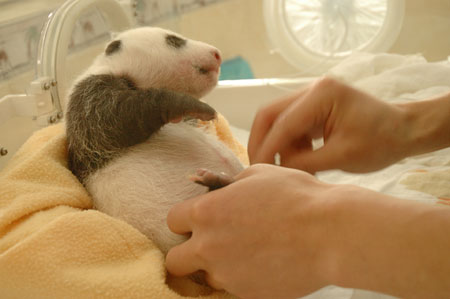 35 days old