Giant panda No. 14
Female, born on September 11, 2006
Mother's name: You You
Birth weight: 153.2g
Current weight: 6.2 kg.
Features: active, lovely, and plays with her mother a lot. She likes playing around with people, too. When the caretakers appear, she comes over and holds on to their legs tightly. She is quite slim, and has a fairly long mouth and small eyes.
[Photo courtesy of The Research and Conservation Center for Giant Panda]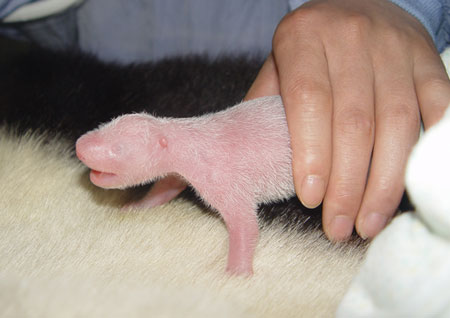 Two days old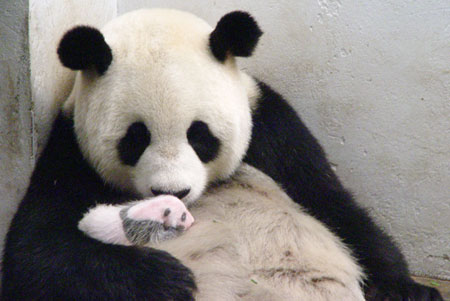 One month old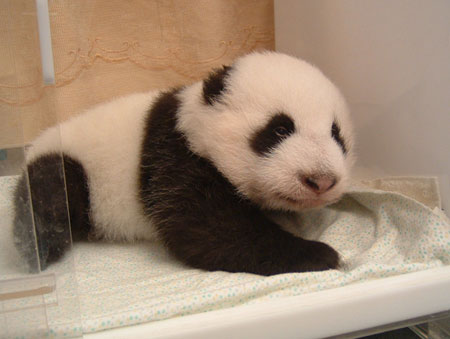 110 days old