Giant panda No. 12
Female, born on August 25th, 2006
Mothers name: Hua Hua
Birth weight: 121.2g
Current weight: 8.2kg
Features: weaker than her brother Panda No. 11, she has an oval face, is slim, has an open personality, and other pandas the same age like to play with her.
[Photo courtesy of The Research and Conservation Center for Giant Panda]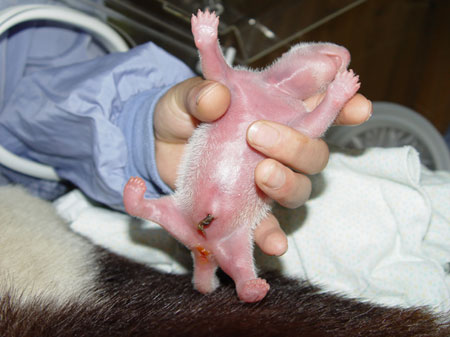 One day old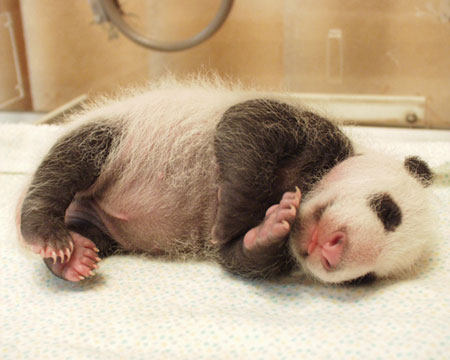 35 days old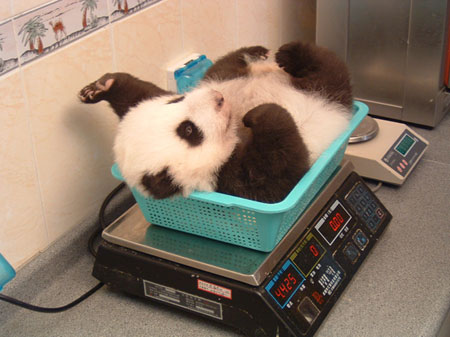 110 days old