Giant panda No. 8
Female, born on August 23, 2006
Mother's name: Long Xin
Birth weight: 186.5g
Current weight: 9.2kg
Features: round head, white hair, dimples on the bridge of her nose, fluffy. When she is feed milk, she impatiently opens her mouth, using her paw to hold the nursing-bottle.
[Photo courtesy of The Research and Conservation Center for Giant Panda]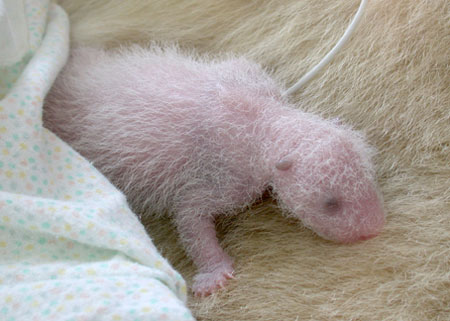 Seven days old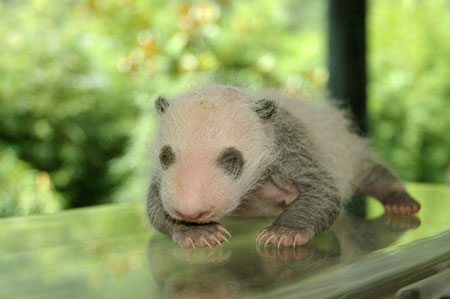 25 days old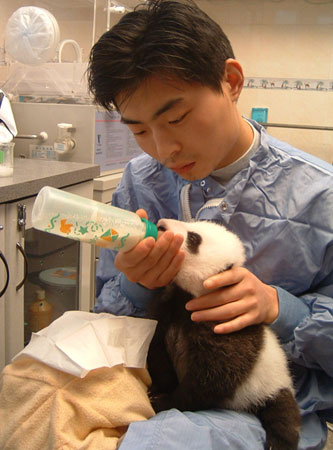 Three months old