Giant panda No. 7
Male, born on August 14, 2006
Mother's name: Gong Zhu (Princess)
Birth weight: 192.1g,
Current weight: 10.1kg.
Features: the panda is able to crawl on the ground. Probably because he is familiar with the person raising him, he is quite active and very cute when he is called, gazing around as he walks, opening his big eyes and chewing the air with his square mouth and raising his fluffy round head. If you play with him, he will roll shamelessly around on the ground like a naughty boy.
[Photo courtesy of The Research and Conservation Center for Giant Panda]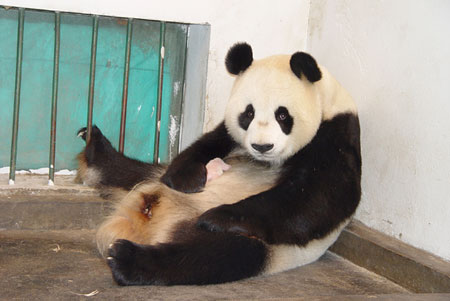 Four days old, with its mother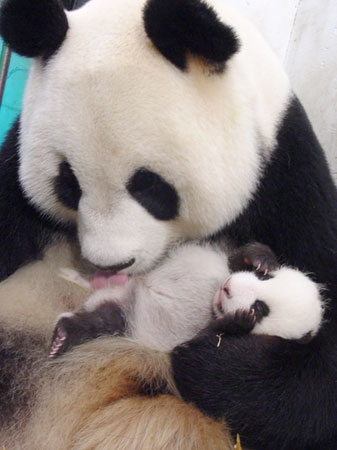 40 days old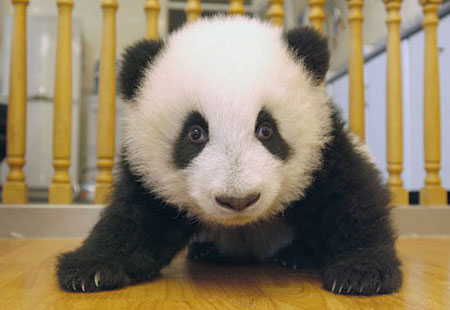 Four months old