Giant panda cub No. 6
Female, born on August 12, 2006.
Mother's name: Xi Mei
Birth weight: 188.9 grams
Current weight: 10.0 kilograms
Features: the small sister of a pair of twin cubs, she is a beautiful lady, inheriting her mother's good looks -- round face, big bright eyes, clean shiny hair, which makes her especially lovable to her mother. She also likes to play with humans.
[Photo courtesy of The Research and Conservation Center for Giant Panda]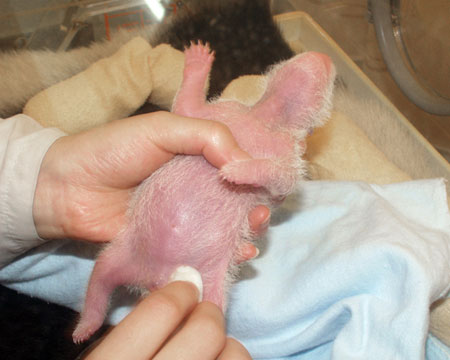 Three days old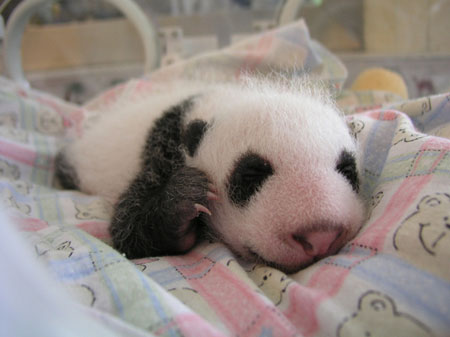 35 days old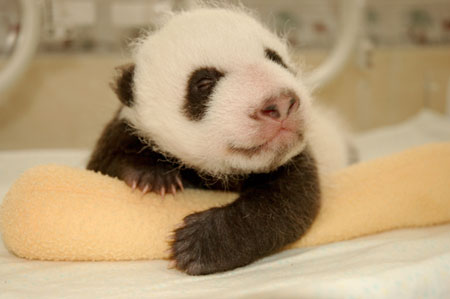 85 days old