Giant panda cub No.1
Female, born on July 22, 2006;
Mother's name: Bai Xue
Birth weight: 160 grams
Current weight: 10 kilograms
Features: the world's first panda cub in 2006. She is wild, vivacious, strong and healthy. Usually seen close to her mother, she is always on alert for humans.
[Photo courtesy of The Research and Conservation Center for Giant Panda]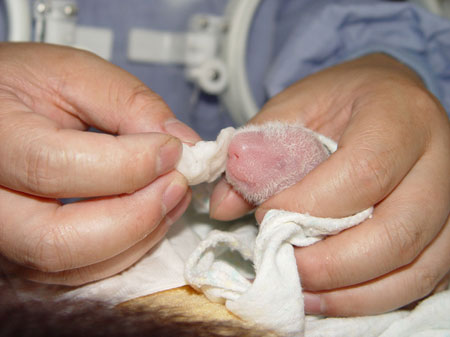 Two days old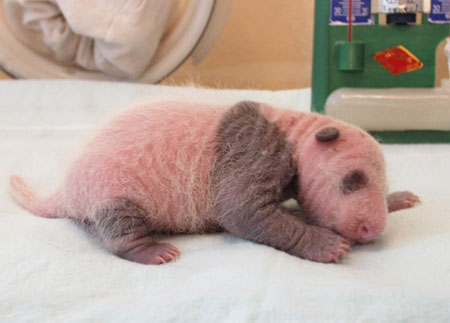 25 days old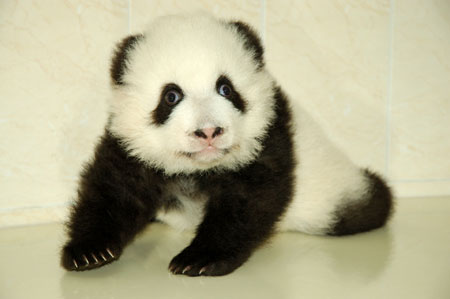 110 days old