Han Han, a prominent blogger, launched a legal battle against an anti-fraud crusader Fang Shimin, better known by his pen name Fang Zhouzi, for defamation over alleged ghostwriting.
The drama started on January 15 when another blogger Mai Tian alleged that the "miracle" of Chinese writer Han Han was created by his father, Han Renjun, and his marketing team. While Han refuted the claim and Mai deleted his blog post and apologized to Han Han, the whole debate gained momentum when Fang Zhouzi joined the fray, challenging Han Han's prolificacy and efficiency in a series of comments and blogs.
Although Han Han is now taking the case to the court, suing Fang for libel, the story seems far from the end.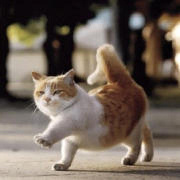 @Lifujiangdeweibo Editor at Tianjin Renmin Publishing House 
Everyone has the right to question and thus deserves to be questioned. There is no point in filing a suit for the war of words between Fang and Han. Even the literary master Lu Xun abused some people and also got abused, but he never took the case to the court. One can't help but suspect that Han's legal action intends to "use law to suppress dissidence". If Han wins the case, freedom of speech will suffer and make a bad start for those who want to question officials or governments.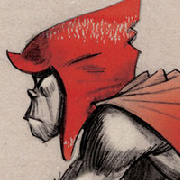 @Marila Founder of Hulian Video Library
It is not wrong to doubt Han Han's success, that it results from the collusion of the media, businesses and this era; and it is not wrong to criticize his writing, his lack of fine education and original thoughts, because you have the freedom to voice your opinions. However, to claim that he has a team of ghostwriters and his talent is just packaged by his marketing team means libel. Please be fair, in this full-of-malice world. 
@Tangjiasanshao Member of the 8th Chinese Writers' Association I felt very alarmed by
Han's case. Even a writer with a stack of manuscript as thick as 1,000 pages can be suspected to have others write on his behalf, how on earth can us Internet writers possibly prove our innocence, when the computers we write with have changed for God knows how many times? I hope the court can heavily penalize irresponsible rumor-makers like Fang, otherwise no writer feels secure from unjustified suspicion.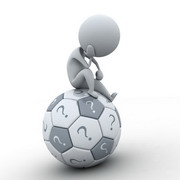 @Feixiangwangxiangligang Director-general of cctime.com
Actually the suspicion is always a feeling and can never be really proved. Can Fang get Han's father to admit his ghostwriting? Can Han use his manuscripts as sound evidence? Impossible. Since Han enjoys the status of a celebrity, he has to pay the price of being suspected. And the most powerful refute is writing another good book, instead of swearing, offering a reward, or sarcastically sitting on his manuscript and looking at the camera.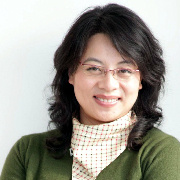 @Liuliu Writer
As a celebrity like Han Han only seeks 100,000 yuan ($15,826) in compensation for the libel and the court is not likely to approve the total amount, can't we see how cheap reputation is in China? When little price has to be paid for slandering, no one would worry about the penalty when doing so. How horrible the society is!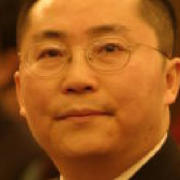 @Zhaoxiao Professor of University of Science and Technology Beijing
The war of words between Han and Fang really disappoints me. Many people claim to be neutral and objective, but they took sides immediately in the dispute. Why does Fang lack support? Isn't it because that he made too many enemies in his anti-fraud crusade? Isn't it because that the media, who conspired to make Han Han a legend, has to maintain his perfect image to get themselves off the hook? We all know that it is quite normal for a 16 or 17 literary boy to get "considerable help" from their parents.
According to some lawyers, it is very difficult to judge whether a person's works are ghostwritten or not. Nevertheless, whatever the court decision may be, Han Han will not walk away unscathed. After the accusations started, Han once said that he regretted being a writer.
Although Han Han stated publicly that he will bow out of the dispute from now on, it will be a long time before this damaging and attritional war of words comes to an end that is satisfactory to both sides.