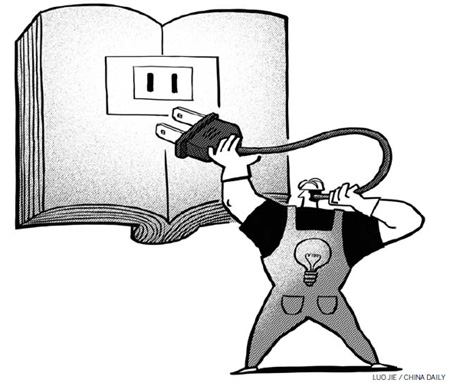 President Hu gives priority to human resources development and strategies while addressing APEC meeting in Beijing
Editor's note: The following is a full text of President Hu Jintao's speech at the opening ceremony of the Fifth Asia-Pacific Economic Cooperation (APEC) Human Resources Development Ministerial Meeting held in Beijing Thursday morning, as reported by Xinhua News Agency:
Ladies and Gentlemen,
Today, friends from the APEC member economies are gathering in Beijing for the Fifth APEC Human Resources Development Ministerial Meeting. The theme of the meeting is "Developing Human Resources, Vigorously Promoting Employment and Realizing Inclusive Growth". First of all, I wish to extend, on behalf of the Chinese government and people, warm congratulations on the opening of the meeting and our sincere welcome to all delegates.
The Asia-Pacific region is among the world's most dynamic regions with the greatest development potential. It has an important place and role in the world economy, with the 21 APEC member economies making up nearly 60 percent of total global economic output. After 21 years of development, APEC has become an economic cooperation organization in the Asia-Pacific region that has the most full-fledged institutions and attracts the highest level of participation.
In the wake of the international financial crisis and based on our experience in dealing with the crisis, we have become more acutely aware of one thing. In an era of deepening economic globalization, if we want to ensure sustained global economic growth and effectively tackle the risks and challenges faced by the world economy, all economies and regions must strengthen exchanges and cooperation and work together to address the underlying, structural issues in economic development. The 17th APEC Economic Leaders' Meeting in 2009 reached consensus on inclusive growth, and highlighted the importance of seizing the opportunities brought by economic globalization to better meet the challenges of economic globalization and create job opportunities for the benefit of our people. To realize inclusive growth, to resolve the social issues emerging from economic development and to lay a solid social foundation for trade promotion, investment facilitation and long-term economic development are all major topics that we, the APEC member economies, need to work on together.