Editor's note:Two widely publicized prostitution cases this month in which alleged prostitutes were paraded in public or had their personal information disclosed have made people criticize the violation of suspects' rights. The Ministry of Public Security has quickly urged local police to protect the privacy of suspected offenders.
Parade Prostitutes                                                                                          
On July 7, along the streets in the Chenjiawan community in Wuhan of Central China's Hubei province, the Hongshan police s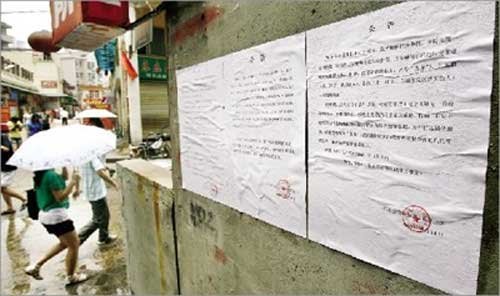 ub-bureau pasted notices about its recent successful raid of a massage parlor.
The notices revealed the detained prostitutes' and clients' personal information - including their names and ages, as well as addresses and punishments of the sex deals. See the right photo.
In another case, local media in Dongguan of South China's Guangdong province published pictures of two suspected prostitutes and two patrons who had been detained by police on July 3.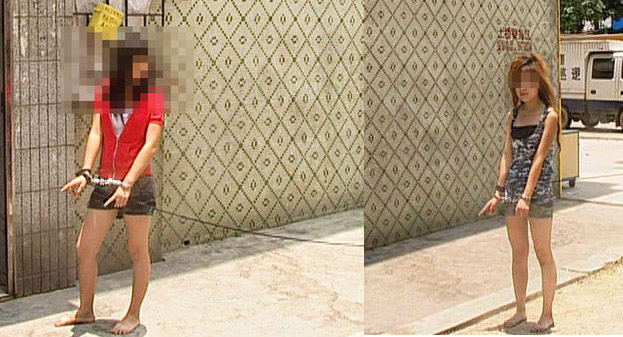 In the photo, the girls stood on their bare feet and were both handcuffed while walking in the street. Each was bound with a long rope at the waist while a crowd looked on nearby in broad daylight. Police said later they were just asking the girls to identify the scene.
Clamor for Privacy                                                                                           
Legal propriety
Prostitution is illegal in China, and law enforcers had launched a nationwide campaign from early June to crack down on the racket. The severe clampdown may have been necessary, but it is wrong to subject prostitutes to public humiliation.
Forcing prostitutes to show themselves off as offenders in public places is an insult to their dignity and a serious violation of their basic rights.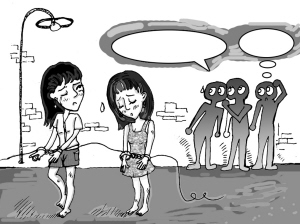 They may be fined or detained for breaking public security rules, or convicted if their charges so warrant. It is unethical, however, to humiliate them in public. Such actions stem from a clear lack of understanding of the law. [Full story]
Police should follow the letter of the law
Prostitution, no doubt, should be dealt with harshly, but the question is, is it proper for the police to publicize suspects' pictures and names?
The local police department has obviously infringed upon the suspects' human rights and dignity parading them on the streets and publicizing their names.
Such a practice should no longer happen when we are striving to build a citizenship society ruled by law.
Excerpts from a comment in Beijing Times [Full story]
Parade corrupt officials instead
The public parading of prostitutes constitutes an act of extra-judicial punishment. It subjects the prostitutes to humiliation, which in terms of human instinct is more severe than a death sentence.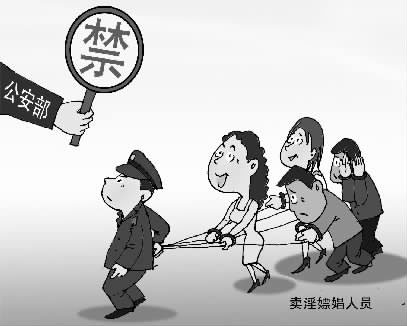 Ask yourself: Can any person take it in his/her stride, to be paraded down a street without pants? Of course, physically, it causes no harm, but in terms of human feelings, it's worse than death.This type of punishment should be reserved for corrupt officials, not poor women who have nothing to sell, other than themselves, to earn a living.
extra-judicial, on China Daily Website
Action                                                                                                               
Police urged to protect offenders' privacy
In a circular, sent by the ministry to police departments nationwide, local police have been called upon to enforce laws and regulations in a "civilized" way to "fairly respect and ensure human rights" while handling prostitution cases. The provincial police department in Henan had forwarded the ministry's circular to its local bureaus, and made it clear that local police leaders will be held responsible for similar cases if they occur again in the future. [
Full story
]