They have come to the cities in swarms, and are still coming. They climb up skyscrapers, building them brick by brick, and return to earth not via the staircase or the elevators they build. Instead they hang precariously from ropes putting the finishing touches on glazed tiles and glass. They lay roads, though they will never drive a car or motorcycle. They build bridges they may never have the need to use. They install electricity poles, but live in dimly lit houses.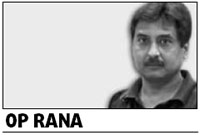 They break their backs at construction sites, in factories and wherever labor is needed to make our world look and feel better. They are hired as domestic help. They cook for us at home and in restaurants. They look after our children as if they were their own. They peddle snacks and knick-knacks on the streets. They serve us food in restaurants and bring us our drinks in bars and pubs.
They come from all corners of the country, especially the poor regions. They come to make money to survive and to feed their loved ones back home. They help pump the adrenaline of city life. They are that essential spice without which cities would taste as bland as salt-less soups. We cannot survive without them. And it wouldn't be a fallacy to call them the backbone of society.
So just how important are they? They comprise more than 60 percent of the workforce in the industrial and service sectors. They add up to 80 percent of those extracting coal from mines to light up our lives. They account for 70 percent and 68 percent of those toiling in the construction and manufacturing industries.
But still many of the 200 million who have left their homes and land to work for us are hounded by low pay, poor work safety conditions and inadequate social security.
We still read and hear reports of one of them dying on the steps of a hospital for want of money, as happened in Beijing recently. Still others, like the unfortunate one in Shenzhen, set themselves on fire after failing to get their hard-earned wages. Or there are those, like the poor souls in Shanxi, who are herded into forced labor.
True, the government has been trying to lift their lot. It has granted them the same labor rights as their counterparts from cities. It has allowed those without local household registrations to register at local public labor service agencies for a job if they have worked in a place for six months or more.
But what do they get from us city dwellers? Little or nothing, for we rarely spare a thought for the most important cog in the wheel of modern life. We care a damn about the importance of labor in the development of society. We tend to have forgotten the role of labor in shaping human destiny.
Most of them were once farmers, growing enough to feed their families and ours. But today they have been rendered jobless in their own jobs and landless in their own land.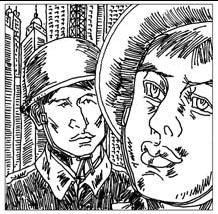 We see them not as one of us, but as one for us. Such is our audacity that we don't even think twice before referring to them as "gawking farmers", as a celebrity did recently. But have they left their homes and land by choice? No, the rapid economic development that has become synonymous with urbanization has forced them into the cities. They have lost their land to the machinations of unscrupulous businessmen and officials, and yet we treat them as second-class citizens in their own country.
Respecting or sympathizing with them would be too difficult a task for us city snobs. So can we at least stop calling them "migrant workers"? We make it sound more like what xiangbalao (a derogatory term for villagers) did in the 1950s and 1960s. They are not bumpkins, the illiterate or ignorant fools we paint them to be.
We must realize that we need to look at ourselves in the mirror.
E-mail: oprana@hotmail.com
(China Daily 01/12/2008 page4)