Environmentalists and lawmakers spent years shouting at one another over whether the grim forecasts about the environment were true. But now even the most skeptical believe human activities are causing pollution and climate change.
A green group in Hong Kong has come up with a novel idea to protect the environment. To cut down on the use of plastic bags, it has embarked on a campaign to bring back the traditional use of a dried wild plant to wrap market produce.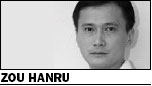 The group is not asking for a complete phasing out of plastic bags but is spreading the message of minimizing the use of plastic bags at fresh produce markets.
The group is working out a pilot scheme involving at least 100 vegetable and fruit sellers from three city produce markets. They are promoting the use of the brevifolius variant of Cyperus malaccensis, a papyrus-like wild plant used to make mats.
In a bid to involve residents in the use of the natural wrapping instead of plastic bags, the group is trying to convince shoppers that switching to the traditional material can help save the environment.
Vegetable retailers are being advised to offer customers a choice of wrapping. The group has also demonstrated how to use the natural material to wrap oranges and other vegetables.
These environment activists are confident that they will be able to dispel misconceptions about the wrapping, such as that it is prone to loosening. To make their point, they have organized a tug of war using the wild plant to prove its strength. The group will also ask fish sellers to stop using two bags for each purchase.
Plastic shopping bags and disposable plastic tableware, because of cheap prices and convenience, have become seemingly essential items in our daily lives. And the quantity used keeps growing.
Although plastic bags are very convenient, they are not suitable for effective recycling.
Not just difficult to recycle, let's take a look at the damage caused by plastic bags.
Indiscriminate use of plastic bags results in the clogging of sewers, causing flooding and endangering human life and property. Plastic bags and disposable plastic tableware floating in rivers and streams accumulate on the riverside, seacoast and mangroves in the tidal flats, destroying the ecosystem.
Use of plastic shopping bags and disposable plastic tableware has to be stopped as much as possible to sustain resources and to decrease the amount of garbage.
How can we instill environmental awareness?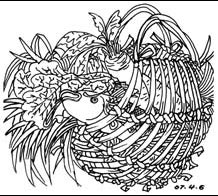 It should start from early childhood. Green messages should be taught in schools right from kindergarten.
Training workshops need to be organized for the private sector at different levels as well as for civil servants. We have to make people understand that human health depends on our environment. Even the modest increase in average temperature due to climate change is responsible for at least 150,000 deaths a year. By conservative estimates, this grim figure is expected to double by 2030, according to the World Health Organization.
The Hong Kong group's efforts are commendable, especially as the use of environment-devastating materials, such as throwaway plastic bags, is ever more widespread as the pace of development advances worldwide.
As conscientious individuals, we need to contribute, however small each contribution may be, before the situation reaches the point of no return.
E-mail: zouhr@chinadaily.com.hk
(China Daily 04/06/2007 page10)