OLYMPICS
/
News
---
US wins gold medal in men's volleyball

Agencies
Updated: 2008-08-24 14:12
BEIJING -- The United States men's volleyball team turned tragedy into triumph in Beijing by defeating defending champion Brazil 3-1 for the Olympic gold medal.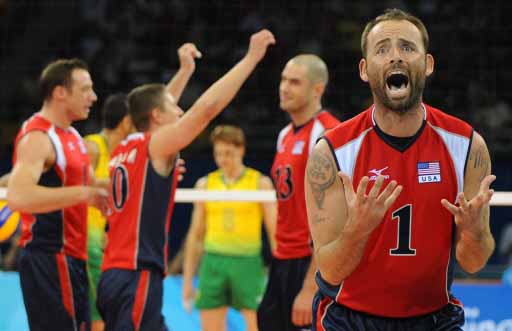 US player Lloy Ball celebrates a point against Brazil during the men's volleyball gold medal match in the 2008 Beijing Olympic Games in Beijing on August 24, 2008. [Agencies]
With the 20-25, 25-22, 25-21, 25-23 victory Sunday, the US team went undefeated in the competition. It is their third gold medal in the sport.
Brazil, the top-ranked team in the world and two-time gold medalists, settled for the silver.
The incredible US run came after coach Hugh McCutcheon's father-in-law was fatally stabbed in Beijing the day before competition started. McCutcheon missed the team's first three games to be with his family.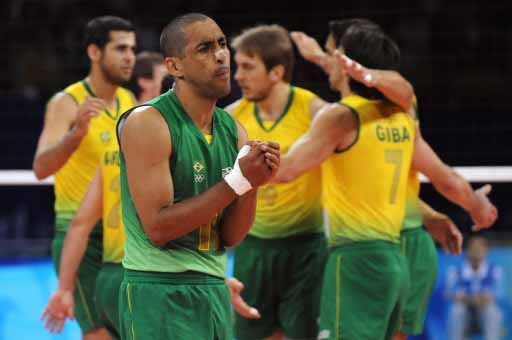 Brazil's Sergio Santos (C) and teammates celebrate a point against the US during the men's volleyball gold medal math in the 2008 Beijing Olympic Games in Beijing on August 24, 2008. [Agencies]