Cool Olympic air
Calling Beijing a cool city, the British newspaper Times said the Chinese capital's inhabitants are enjoying a breath of fresh Olympic air.
According to the reports, the Olympic Games is both a symptom and a way of accelerating the pace of change.
It said it is not those old buildings but those dazzling urbanites, the young professionals, the ambitious and the relatively affluent are the subjects who set the tone of the city style.
The paper noted that Beijingers were overjoyed when their city was awarded the Games but their lives have also been disrupted here or there since then.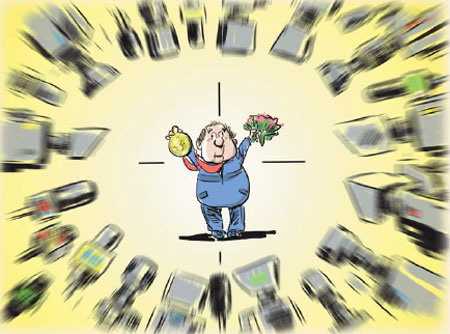 Yet many Beijingers had a change of heart when the opening ceremony unwound. "There was a sudden sense of being part of history, part of a continuum, from the lit-up scroll and the romantic depictions of China past, to the modern country that produced such a stadium, and was about to stage so colossal an event," the paper said.
For the first time in 3,000 years of recorded history, the ancient Beijing became the centre of the Universe: all eyes on Earth looked towards it.
"Beijingers want foreigners to like them. That is the most obvious thing about being here for the Games. This impression comes most obviously from the hordes of volunteers, most of them students. They are all still working hard and still smiling incessantly, even though the novelty has worn off. Again, they are doing this not because they have been told to, but because they want to."
There is also a changing of relationship between foreigners and Chinese. Foreigners used to be strangers in China but the cool Beijingers see that as a thing of the past. Beijing is full of foreigners, and nobody turns a head at tall, white, bearded, blue eyes from the other side of the earth.
The Ingrid myth
Reuters showed its full respect to the mothers of the world, especially those honorable ones who compete at the Olympic Games.
It said Radcliffe, 34, the world record holder, and Torres, the oldest US swimmer at 41, are among the rising number of women athletes with children competing at Beijing, proving babies don't spell the end for elite sportswomen but even helps.