Slovenian badminton player Maja Tvrdy said she knew her Olympic journey would not end with a medal, but she was still looking forward to taking home something unique.
After losing in the second round of the singles event last Sunday, the 24-year-old found what she was looking for in a corner of the Olympic Village, known simply as the Chinese Learning Area.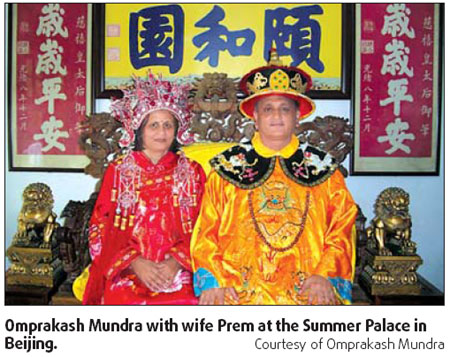 The tutors there helped Tvrdy find the Chinese equivalents of the names of a dozen of her Slovenian friends, then helped her draw them on colored paper using a brush pen.
"I think my friends will like these small presents from a different culture," the sportswoman, who spent nearly two hours making them, said.
Since opening on July 27, the learning area has welcomed more than 1,000 visitors from more than 60 countries and regions, Yao Yuan, its deputy chief, said.
The majority of the guests have been keen to learn some simple Chinese such as ni hao (hello), xie xie (thanks) and zai jian (goodbye), get a Chinese name for themselves or for families and friends, and try some traditional Chinese calligraphy, Yao said.
Twenty-six people work at the learning area, which opens from 11 am to 9 pm every day, she said.
As the Olympics goes on and more events end, so the number of visitors has increased, he said.
"We are always busy, and recently we've even been opening half an hour earlier," Yao said.
"But we're happy about that, as we want to see the Chinese language become more popular around the world."
The learning area, which measures 30 sq m, is brightly decorated with Chinese scrolls, Peking opera masks and China knots - a traditional handicraft symbolizing good fortune - Yao said.
But the best part is a wall filled with the brush pen works made by the foreign guests of either their Chinese names or blessings to the host city and nation, she said.
"There are very good, considering it was the first time most of them had ever tried it, Yao said.
"The Beijing Olympic Games has provided a great opportunity for us to help make the Chinese language more popular around the world and for China as a nation to be better understood by foreigners," she said.
"And it's a win-win situation, as our service is completely free, while learning Chinese outside the country could be quite costly."
Xinhua