OLYMPICS
/
Latest Medals
---
Stephanie Rice wins 200m individual medley

Chinadaily.com.cn
Updated: 2008-08-13 11:17
Stephanie Rice of  Australia  won the gold medal of women's 200-meter individual medley with new world record  time at the Beijing Olympic Games on Wednesday.

Rice clocked in 2:08.45 to beat her previous world record of 2:08.92 set in March, 2008.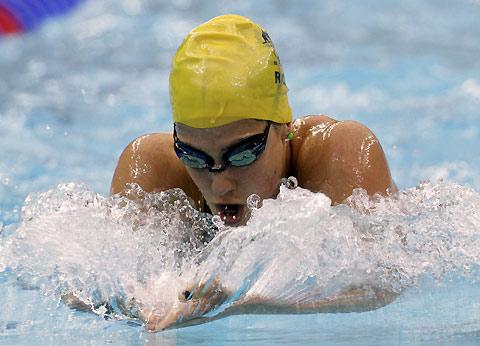 Stephanie Rice of Australia swims in her women's 200 meters individual medley semi-final during the Beijing 2008 Olympic Games at the National Aquatics Centre, August 12, 2008. Rice won the the gold medal with a new world record at the final. Agencies] 
Zimbabwe's Kirsty Coventry won the silver and Natalie Coughlin of the United States the bronze.